Fall is the most sought-after season for weddings owing to the stunning colorful natural beauty of the flora and fauna and also because of the cool comfortable weather. Nevertheless, it is quite dicey to decide on the perfect dress to wear at a fall wedding as the weather can be quite unpredictable.
We at e4wholesale.com are here to suggest plenty of ways to keep you looking stylish and shine bright at all the wedding services that you wish to be a part of. Stick to punchy autumnal colors or go in for inky fall florals, even rich jewel tones, cool-weather heavier fabrics, sleeves will all assist you in echoing the changing season.
We've shortlisted a bunch of ideal dresses and tips to suit the tricky fall wedding attire that you will be comfortable in.  
Bridal Gowns
When shopping for a bridal dress to be worn in the fall, you should be paying attention to the ever-evolving bridal dress trends that are immaculately tailored, stylish, and have a perfect silhouette apt for the weather.
Add volume to your look by adding this new variety of texture – froth. It is light, full of movement, and absolutely dreamy. This romantic look can be incorporated to your dress as tulle puffs, ripples, ruffles, and pleats.
Go in for the full coverage look as it has been in vogue since the royal wedding. The 'Duchess Effect' relates to modesty and coverage and so this look turns up the volume on keeping things undeniably fashion-forward. Go in for mock necklines, cuffs, long sleeves, and lots of texture.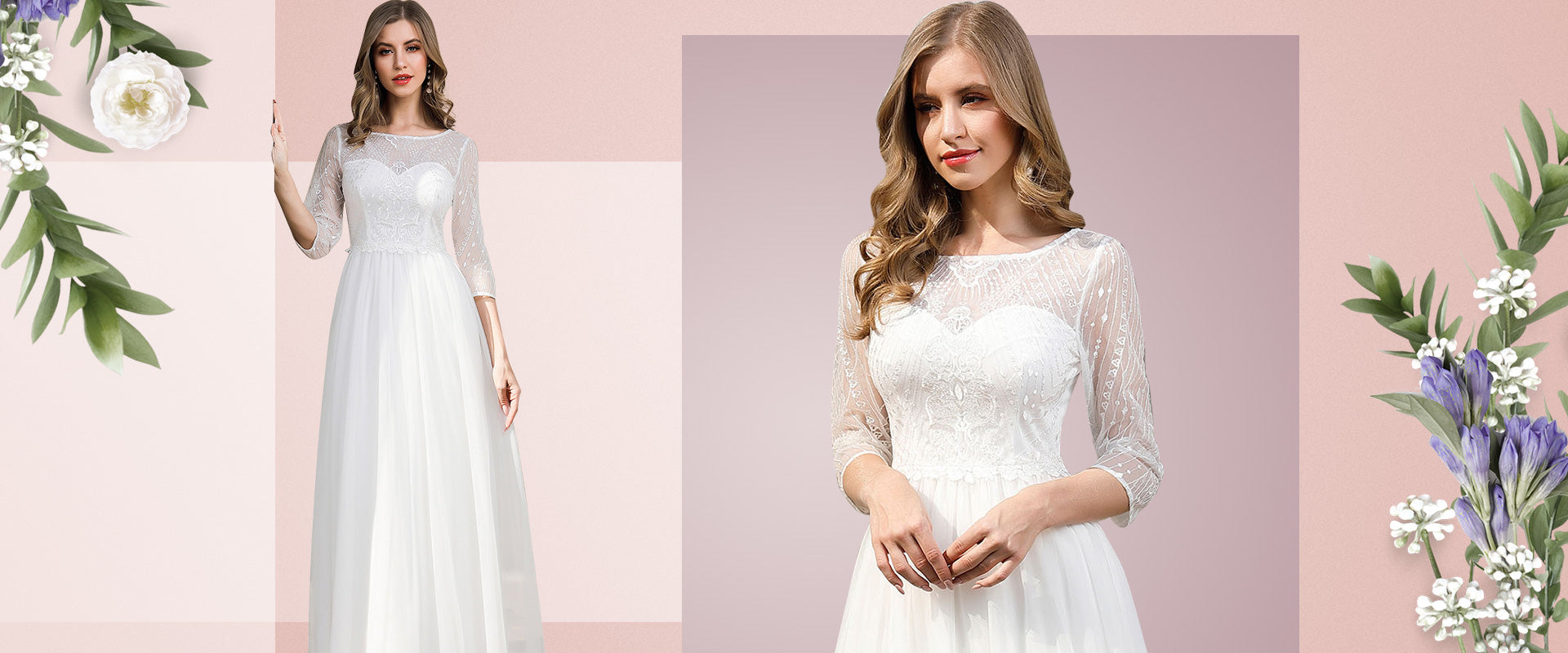 The minimalistic trend brought about by Megan Markle, in a completely unadorned Givenchy gown, undoubtedly took this style to the next level. With three-quarter sleeves, no beading, no lace, and no excessive draping, volume, or fanfare this minimalistic gown is a superb choice for a fall wedding.
Lace is always an evergreen option which you can use to cover-up your arms or your upper neck area as per the climate, style, and vibe. Lace options in floralor macrame feel effortless and quite outdoorsy, while the graphic designs in lace appear to be like a modern take on traditional wedding dressing.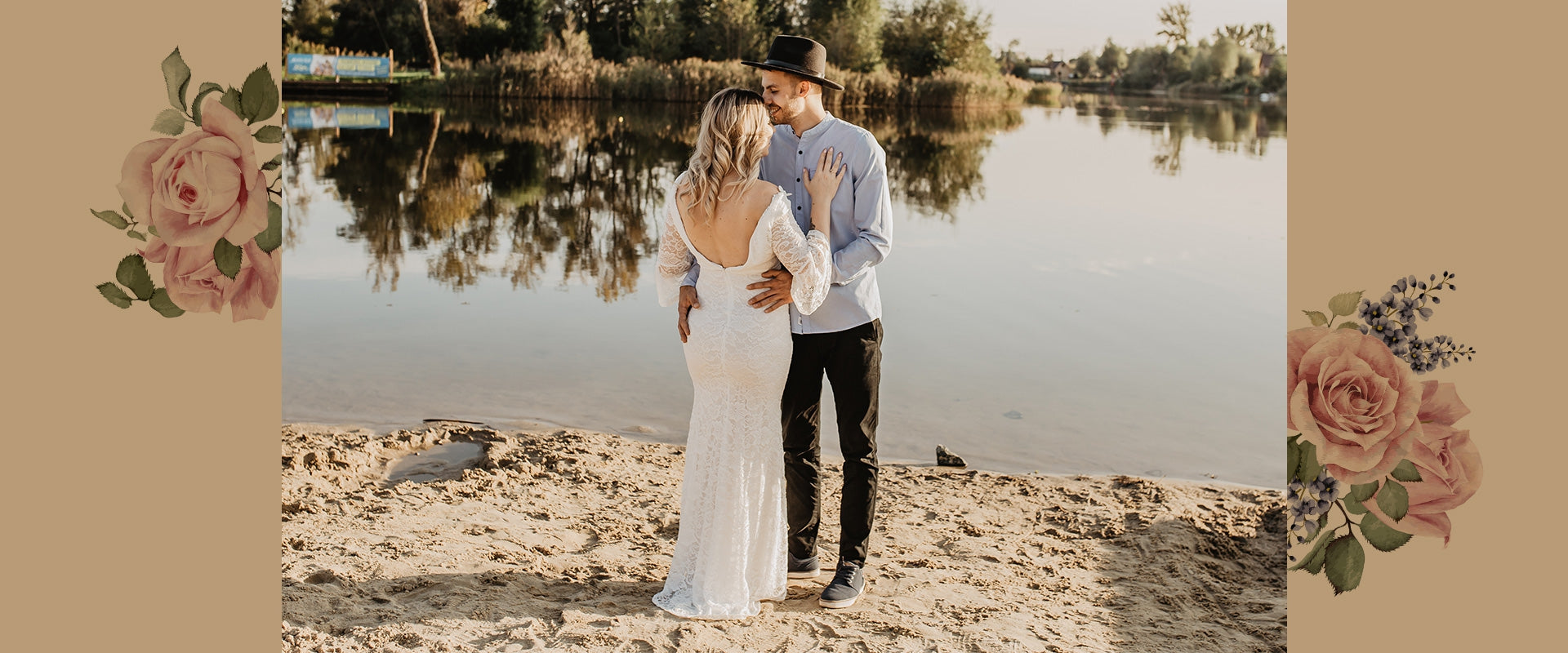 Accessorize your bridal outfit with a veil for a better impact. Elbow-length gloves are a timeless accessory that looks regal, yet modern. These classic extras have made a comeback this season in varied versions.
Bridesmaids Dress
Luxe textures like lace, jacquard, velvet, and satin are perfect for fall in a lot of rustic colors from oranges to mustards, or deep reds and stunning sapphires. Beautiful silk gowns with gorgeous necklines to complement it or lace gowns in full sleeves offer that effortless sophistication that one requires for the slightly nippy weather.
Coat dressing is a unique trend that is catching up this year in 2020. It is not all about slim blazers and cigarette pants but also the color, sleeveless jackets, sheer capes add to the charm of the bridesmaid's dress.
Bodycon bridesmaid dressesare worth swooning over this season. When the dress is figure-hugging, it can immediately transform the wearer to look taller and slimmer.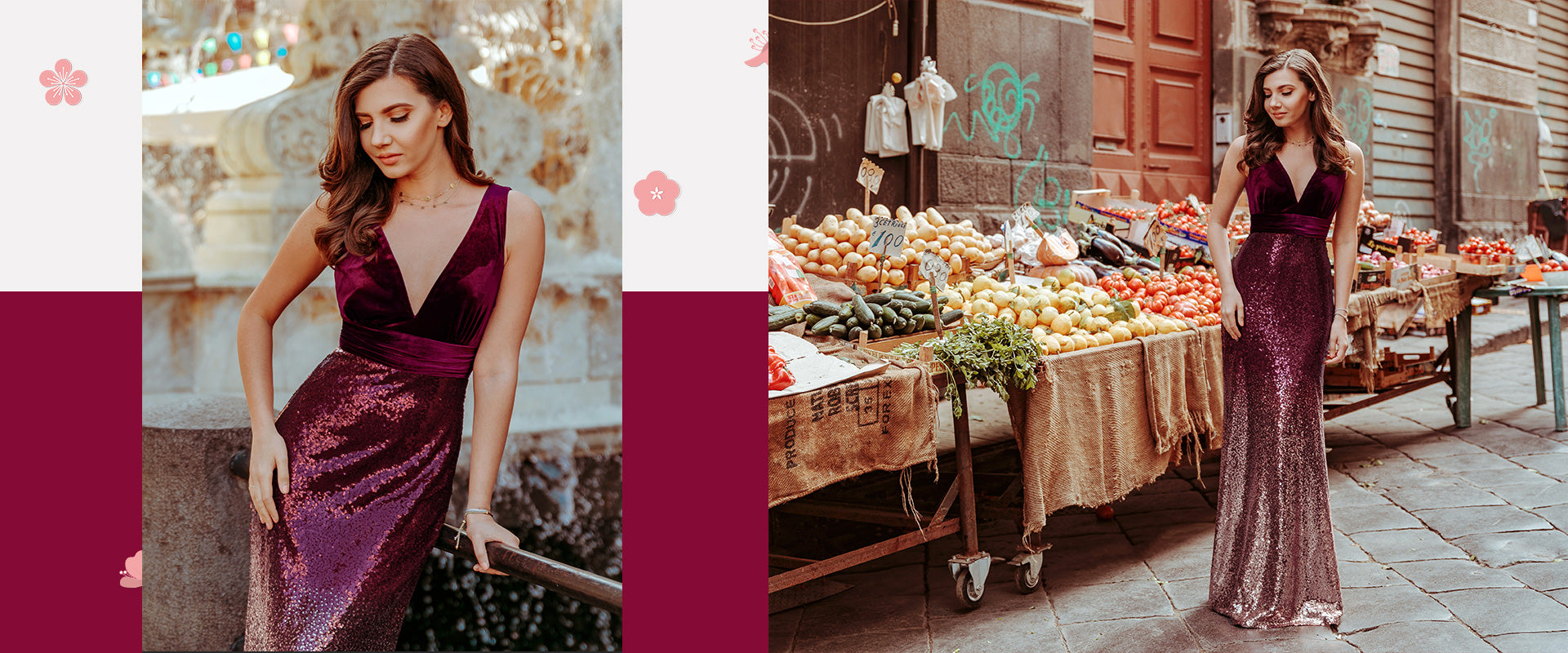 Push away any negative implications about the black color as a bridesmaid's dress as it looks incredibly chic. Don't be afraid to incorporate this sultry shade for your bridesmaids as a black dress is timeless.
The navy blue color adds a touch of vibrancy to the bridesmaid's dress which is a nice compliment for the gloomy fall weather. The cheap navy blue bridesmaid dressessuit a variety of skin tones and look grand.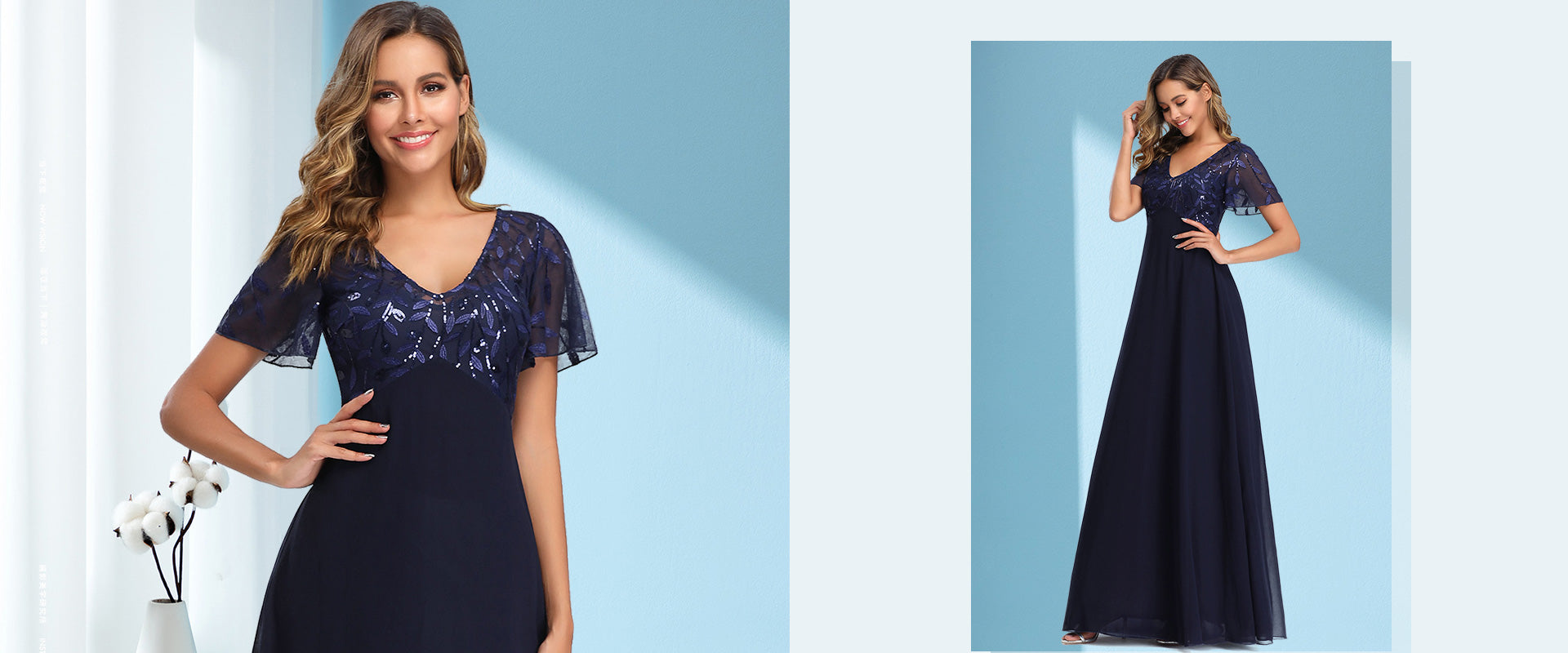 Luxurious yet lightweight feathers add a glamorous and feminine touch to any look for the ceremony. You can opt for feathers as a glamorous shoulder shrug as well. Punctuate the bridesmaid's ensemble with dainty shoes, a gorgeous lip, well set hair, festive nail polish, and voila! You're on your way to having the best dressed bridesmaids.
Floral printed bridesmaid dressescan be inspired by varying patterns of natural wildflowers. Soft floral blooms and leafy vines add that feminine charm to the bridesmaid's dress in the fall season.
Evening Dress and the Wedding Guest Dress
Before you choose your fall wedding guest attire, look at the invitation you were given to get an idea of the formality and also to know whether it is an outdoor wedding or in a ballroom. 
Lace wedding guest dresses as well as dress styles with more fabric like frills and ruffles keep you warm. Embrace longer sleeves, heavier fabrics, but most importantly choose a dress that is comfortable, chic and versatile!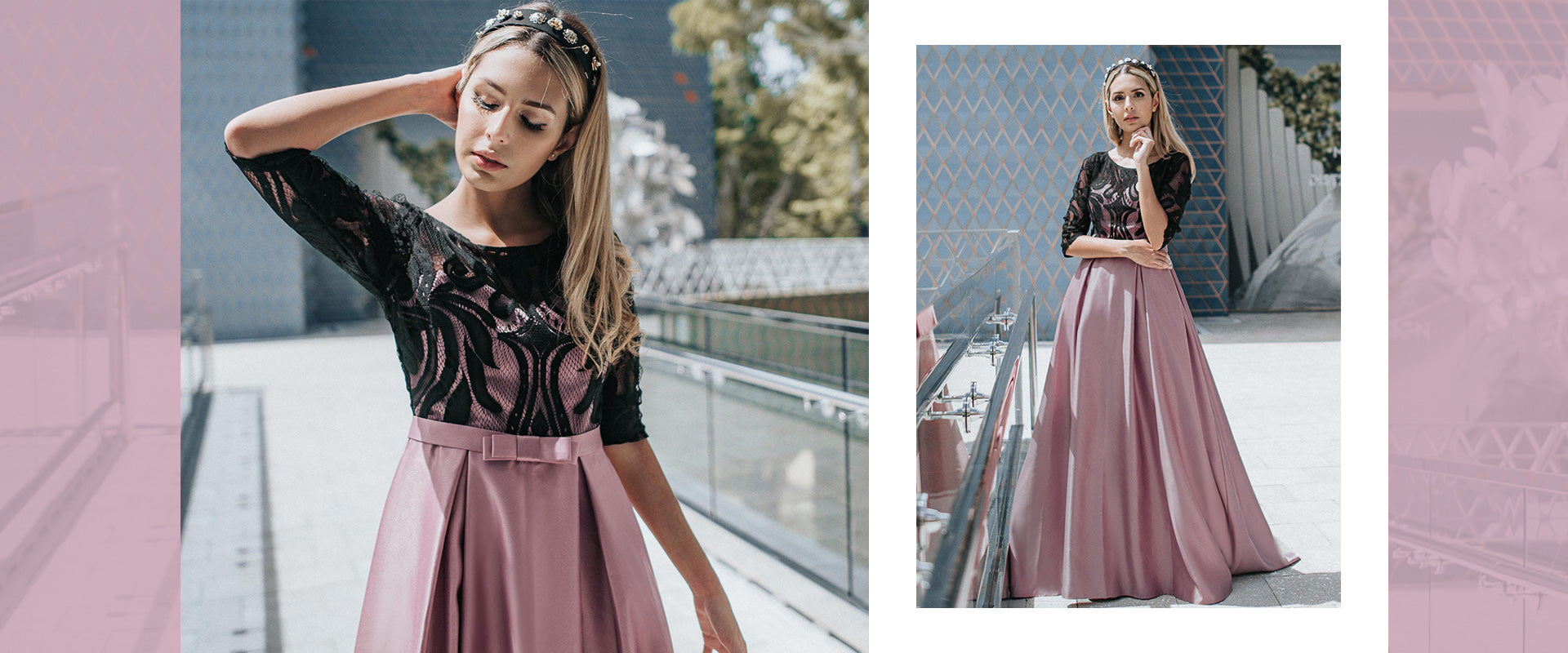 Asymmetric dresses in jewel and deep tones are a great way to reveal and conceal. Accessorize it with a great pair of heels and dangling earrings to complete the look. 
Whatever style of dress you select, here are three ways that you can stay warm in, without ruining your outfit.
A cute cropped jacket in faux fur or leather 
A modern shrug  
A chic wrap 
As you shop, plan, and style your 2020 wedding day, this conservative-with-a-twist style goes to show that regal has many forms.