Tips: when you're trying to figure out how your measurements compare to an Ever-Pretty dress, make sure to check the product page of that specific dress. Every piece in our inventory has a unique sizing chart posted beneath the product photos, so you can compare your measurements with the chart to find your perfect size.
Let's get to measuring! Make sure to take your measurements barefoot and without any clothing besides undergarments to ensure the best fit.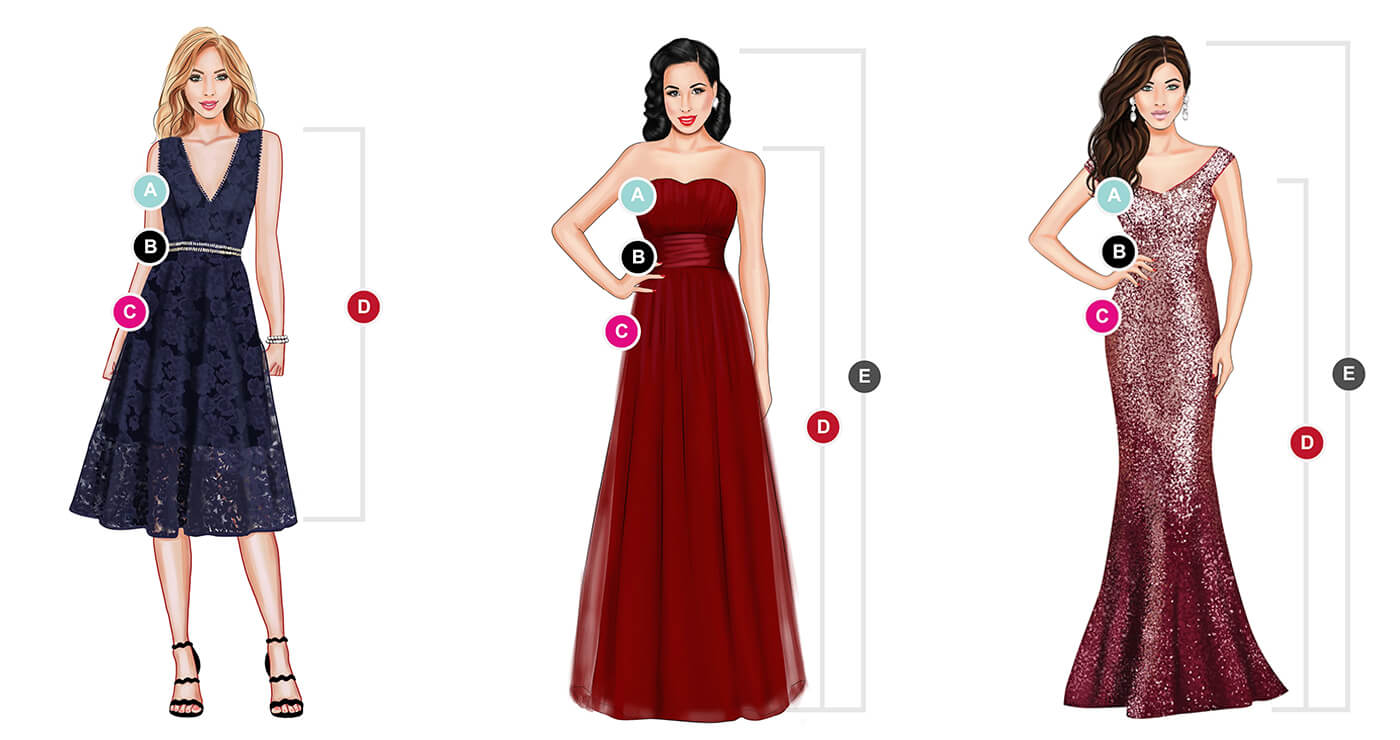 Bust: Wear a bra with little to no padding to measure your bust circumference. Pull the measuring tape around the center of your bust and relax your arms at your sides. This measurement should be done slightly on the looser side to ensure a more structured fabric will fit your shape – and to give a little breathing room! Our biggest tip: If measuring yourself, try starting at the 10-inch mark instead of zero and subtracting 10 inches after so you can pull the tape more easily with both hands.

Waist: Your natural waist is the narrowest part of your midsection, usually an inch or so above your belly button. Measure with the tape slightly loose, as with the bust, to allow for some breathing room.

Hips: Measure the widest point of your hips, which usually falls about 7 inches below your waist. You'll want the tape to be brushing across both hip bones.

Dress Length: Standing with your best posture and feet about hip width apart, measure from the hollow space between your collarbones to the desired length of your dress.

Height: Standing tall as before, measure instead from the top of your head to the floor (barefoot, of course!).