Having your own boutique is a dream for many, but being able to turn it into a reality and that too a successful one requires a certain level of skill. Considering the current situation of the pandemic that our world is facing, starting a boutique with wholesale evening gowns is positively going to be the ideal business idea. With huge business houses shutting down due to humungous costs, small dress boutiques are the most sought-after destination for shoppers today.
Initially setting up a dress boutique might seem like a daunting task, requiring a bit of hard-work but once you overcome those initial hiccups, you are bound to reap the fruits of toil. Here is a simple guide that will ensure that your new business is well planned out.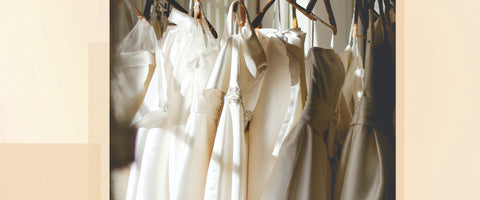 Prepare A Business Plan
First and foremost, having a business plan or a vision for your boutique is something you cannot skip. If you are clear in your mind as to how you want the final look and feel of your boutique, then it will be easier for you to make decisions regarding the entire process of setting up your store. Keep shortlisting pictures from magazines or from the net regarding the color theme for the interiors, store setup, target customers' likes and dislikes, different merchandising ideas, etc.
Target Store Customer Groups
Deciding on the target market is of utmost importance. The customers who you are aiming to make a sale to, is going to be your target audience. So, firstly, detect a problem in that target market that you could resolve. Strive to conquer difficulties to be able to fill that deficit. Secondly, check the preferences of your customers regarding purchases. The color, styles, and fit must meet that of the clientele you have in mind.
Develop A Marketing Plan
Strategizing a marketing plan will give your business a direction. Like supposing if you are starting your boutique in a residential area where mostly retired people live. Then you would not be successful if your boutique sells funky cool clothes. You will need to think from your customers' perspective and not what you like. Another suggestion for your success would be to keep the profile of your ideal customer in mind and find products for them.
Hire The Right Shop Assistant
Believe it or not, everyone needs a backup at some point in time. You will require an assistant to manage the accounts or even sales representatives. Managing everything all by yourself may tire you out sooner or later. All you need to do is to ensure that your employees follow all the operational policies of your store. Do not be complacent regarding this as this a crucial criterion.
Open An Online Store For Wholesale Gowns Online
One cannot underestimate the significance of a grandly designed website in today's era where an online presence is everything. Just like a seller would want his store to be visually appealing and convenient for the customer to navigate. In the same way, your online clothing store should be trendy, easy-to-use, and demonstrate trustworthiness to customers.
To use your website as a marketing tool, have a blog in it so that it will attract more customers. Make sure that the checkout is secure and that the product categories are well-organized. Lastly, make sure to have high-quality images of the clothes you have on display.
Find A Brand That Suits You And Maximize The Power Of The Brand
When contemplating the brand for your boutique, keep in mind how your store will stand out when compared to the other clothing boutiques. Keeping this in mind, you should select an appropriate name and logo for your store. After which, you can develop everything around that idea, including the ambiance and the look. Sticking to a specific theme helps in creating brand awareness and also sets you apart. 
Conducting a small market research to understand what is presently lacking in the market that you can offer, is a perfect idea. But a point to keep in mind here is that if something is selling and is in great demand for example, wholesale sequin dresses, you should consider selling that too.
Follow the footsteps of the successful brands – most business experts swear by this trick which is to commence selling what sells already. If something is in demand, it implies that customers will buy it from you too. All you can do is to intensify the quality of the product – provide your clients with superior products than what is available elsewhere.
After going through these steps on how to start and run a successful clothing boutique, you're all set to get started. Keep in mind that, fashion is fun. Take the challenges thrown to you in stride, stay true to your style and stay flexible.