If you as a retailer are not already proud of your sales margin or you wish is to expand your business even further, then you need to attract more customers to your store. How exactly are you going to go about this? Well, let me help you out with this crucial decision here.
We are well aware of the fact that no business can survive without a proper client base. As the retail business caters to customers exclusively, the more footfall you get to your store, the more will be your opportunity to increase your sales leads and customer engagement to make your business grow manifolds.
With the increasing trend in fashion consciousness, it has been documented that there has been a continuous rise in the spending on apparel across the globe. To break this down even further, the plus size apparel industry has witnessed the fastest growth during the past decade, with plus size customers seeking similar fashion outfits as other size categories.
Focusing on this rising trend, more and more top retailers are concentrating on launching the plus size clothing range. In 2018, Walmart unveiled a new brand Terra and Sky, for its plus size customers. Not only this, high street retailers like Marks & Spencer, River Island, New Look, and the like have lately been stocking plus size attire as well.
This step from significant brands in tapping this segment is hinting towards a huge market potential and growth in revenue of introducing large-size dresses.
In order to make the wholesale plus size clothing in your shop more attractive to your customers, your marketing strategy needs to be on point. You will need to identify specific approaches that will appeal to a full-figured lady who is craving to get into your glamorous gown in a size that will flatter her.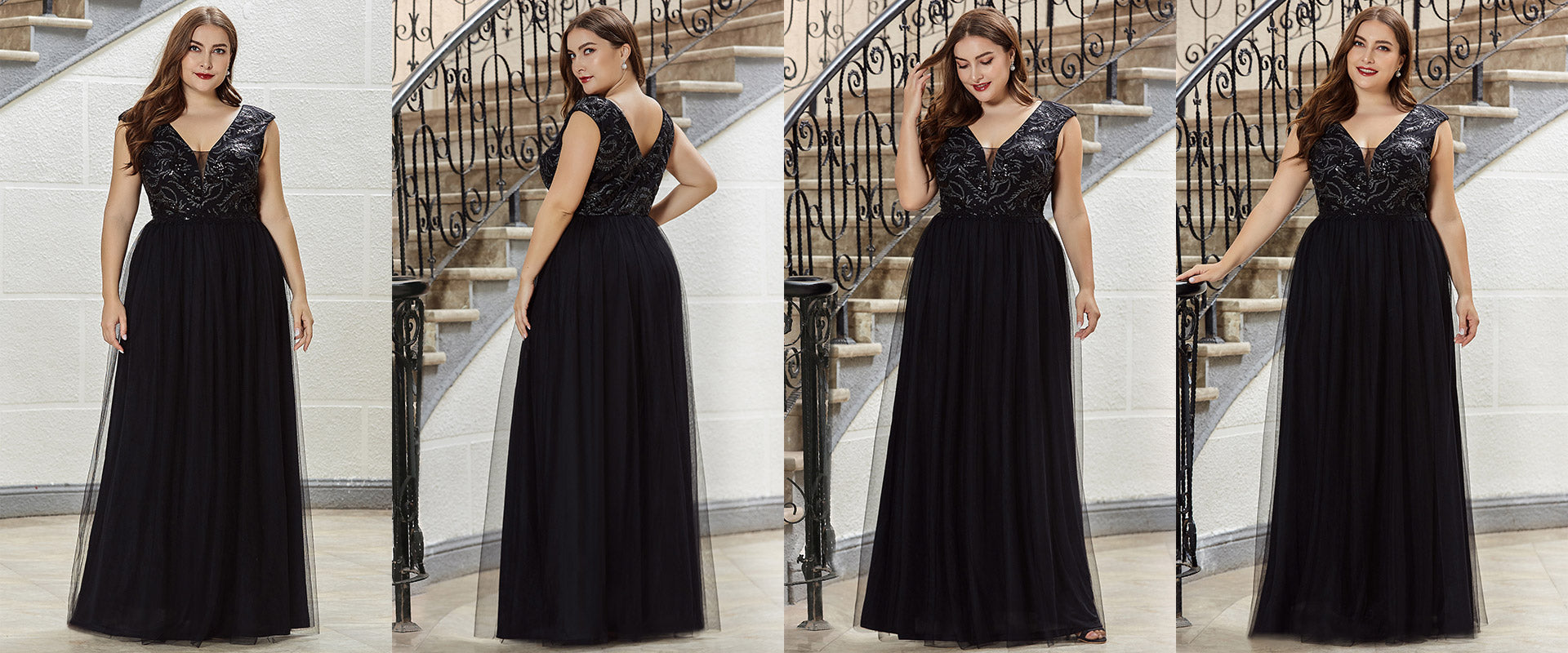 1.Understand the Needs of Your Clientele
A fashion retailer has an advantageous and a unique role to play in either making or breaking a deal. Therefore, a person at this spot needs to be empathetic and, at the same time, have the capability to convince the customer that your store is offering the best in deals and clothing. Understanding the needs of your client is essential, and so is customer treatment.
2.Dresses that Will Flatter Our Plus Size Ladies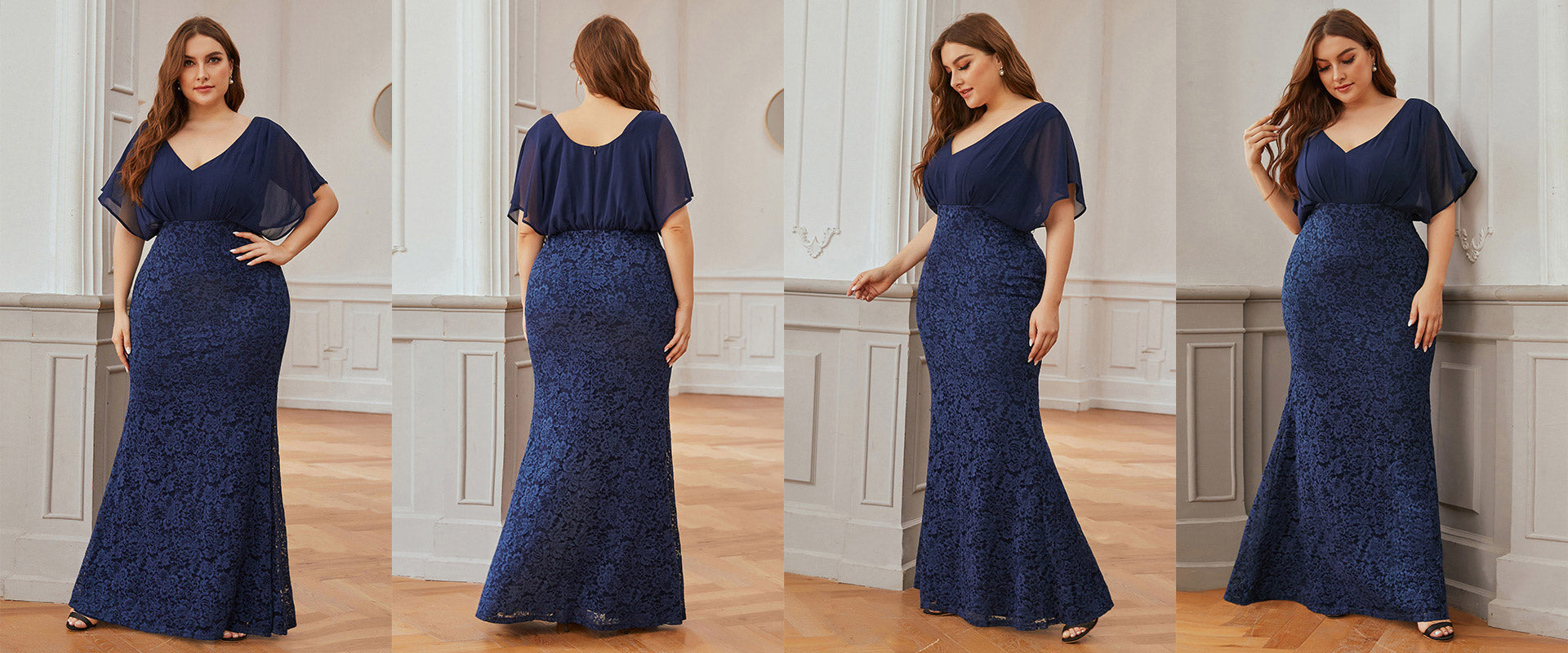 As a retailer, you will need to have a collection that focuses on showing off those flattering curves and cleavages while camouflaging the unwanted bulges. Plus size prom dresses in darker shades with a silhouette in a fit and flare structure or an A-line savior will be perfect for our voluptuous ladies. A clenched waistline also adds form to the outfit, thereby imparting that much desired appealing charm.
3.House a Variety of Options
Today's customer wants variety, and we as retailers need to cater to this demand efficiently. With numerous styles available and with our dynamic designers at e4wholesale.com, having a wide selection will never prove to be a hassle. Having a collection that ranges from classics that have a little stretch like sheaths and peplums are a must have. Other than that, asymmetrical hems and off-shoulders are trendy and should be included to complete your collection.
4.Your Window Display Matters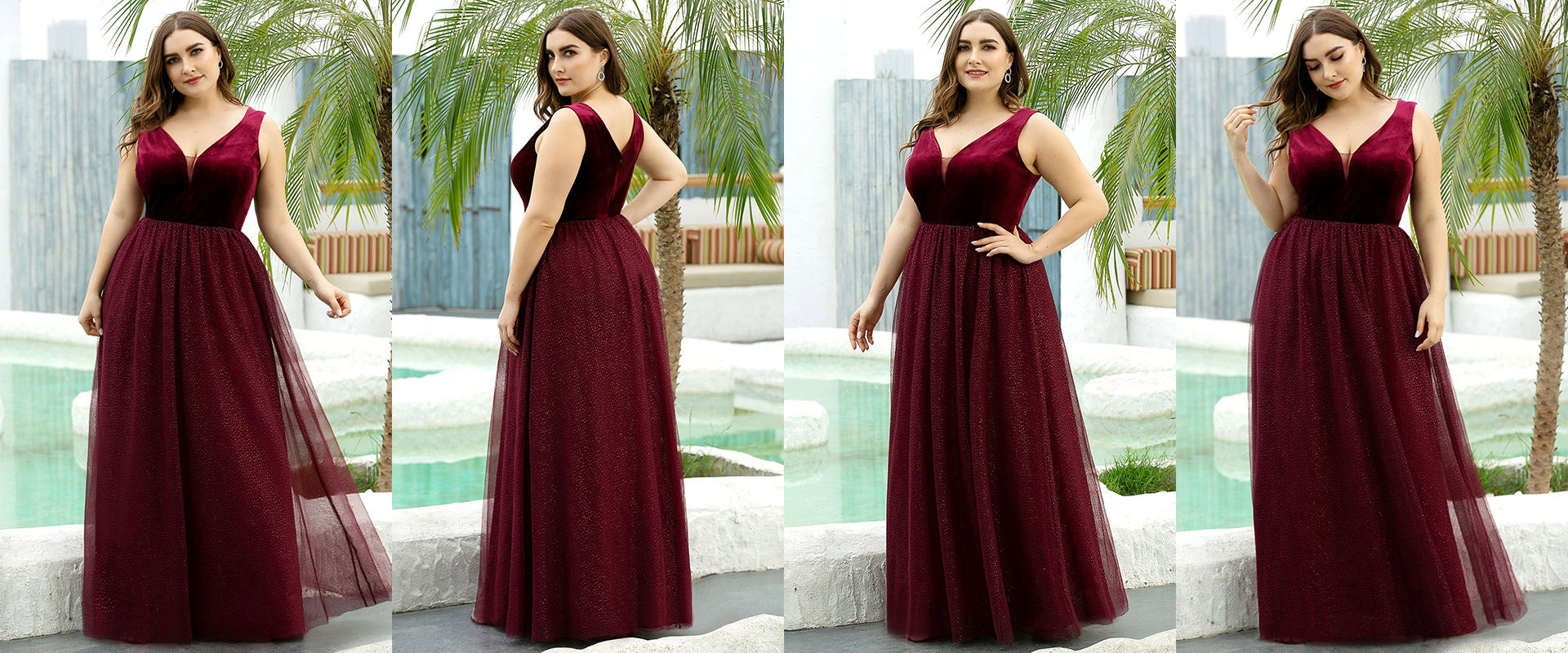 Tug your target audience to your store by displaying your eye-catching outfits right outside. This will act like a magnet to pull your customers in, and then you will get a chance to serve them better. The trick is to make your window display appeal to the plus size ladies and make them relate to what you are displaying outside. Invest in stylish shop mannequins that display your plus size evening dresses perfectly.
5.Invest in Promotional Activities
Consider holding events where plus-sized models walk the ramp in your most beautiful gowns and send out invites to ladies via social media websites. Using the social networking sites will help in building brand loyalty, and people will start referring your page and share the information you provide as well. Hire full-sized, attractive women while sponsoring your ad so that your clients get the hint about your target audience and the kind of plus size evening dresses you sell.
Today our plus size customer wishes to make a statement as well and she doesn't want to be left out. She wishes to adorn the same designs that a regular consumer does, only that it should be available in her size too. A stratum that used to take a backseat and not have fashion sense, has now stepped out and is craving for spotlight. Their curves are being celebrated and the runways too have opened up to them so why should we as retailers leave them out?
We hope these ingenious tips will help you usher in customers in hordes and increase your sales manifolds at your store.