Winter is in the air and it is that time of the year when we are super excited about Christmas festivities to begin. As party invitations come streaming in, we want to look our best for each Christmas dinner that we attend.
Now comes the humungous task of selecting the most striking outfit that would be ideal for each of these parties. Luckily, we have you sorted on that front! I'm sure we are all in search of that magnificent dress that would not only embody sophistication but would also give you a chic look.
Well, look no further as we are here to assist you in selecting celebrity-approved party dresses for your Christmas dinner ensemble. We've got you covered with our delightful collection of wholesalers plus size clothing as well. Get dressed in one of these exquisite dresses and make a grand festive entrance in style.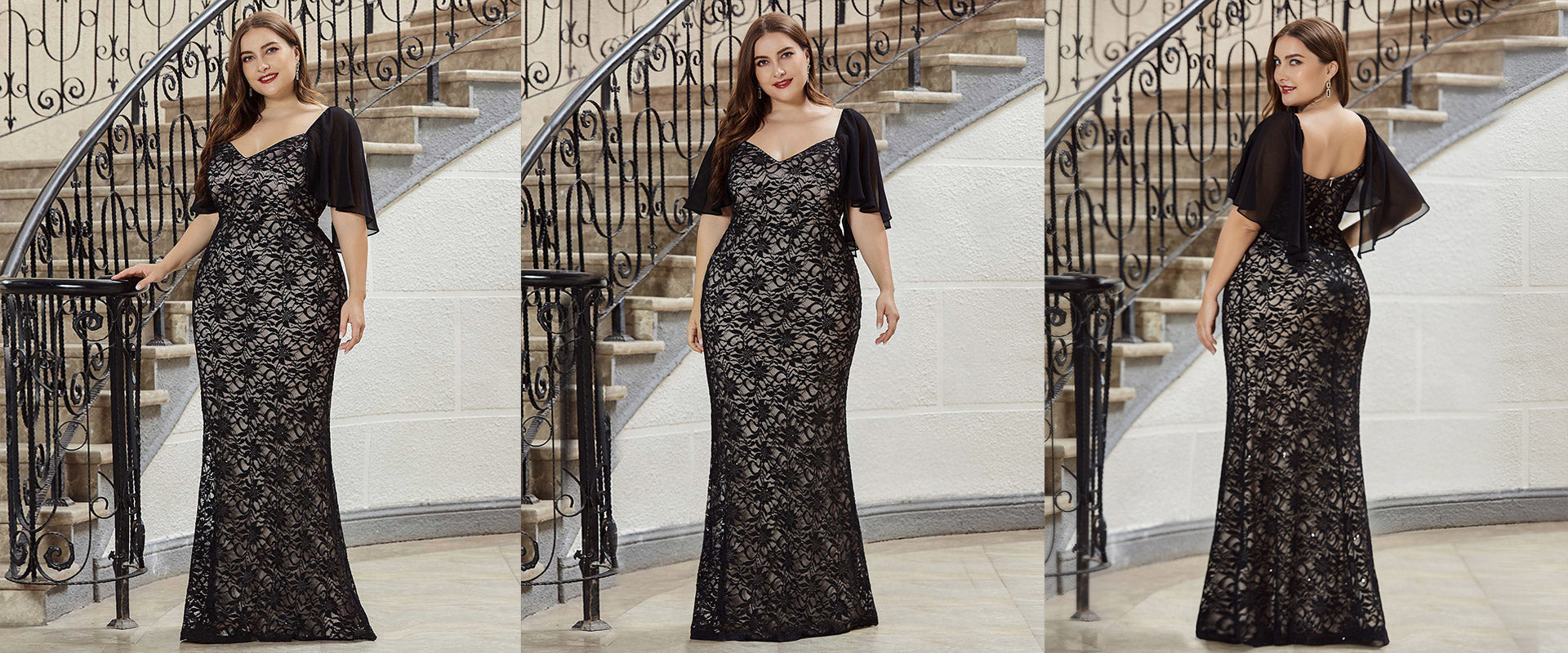 Red is the Color of the Season
Bring in the Christmas cheer by dressing up in a vibrant red dress. Since red is the color of the season, pick a V-neck tulle evening dress for your party. Three-quarter length sleeves on the dress would be great, considering the weather and also because slight sleeves give an elegant touch to the dress. A fitted top part with a clenched waist-belt accentuates the waist, thereby making you look slim and trim. The dress is an ultimate pick for your dinner outing as it exudes the perfect festive vibe that we wish to achieve.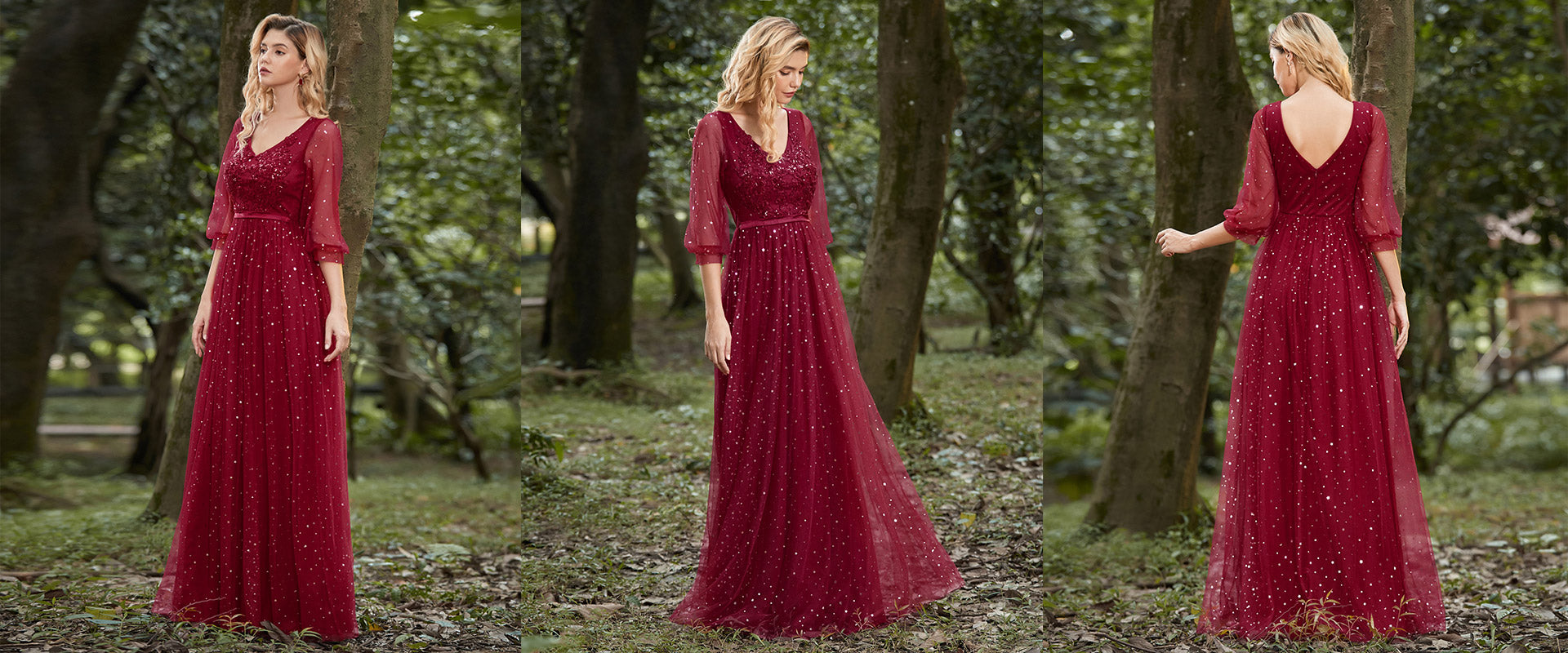 Love for Lace
Wear a dress in lace, and you can never go wrong with your styling, since a lace dress is super versatile. A floor length lace dress not only adds the much required grace but also adds a sexy oomph to your overall look. Pick a dress that has ruffle sleeves as they are so much in vogue currently. They say that a lady's love for lace never fades and why should it? Accessorize your lacy deep green cocktail dress with a bright red lipstick and a pair of delicate earrings. There you go! You are ready to rock the evening!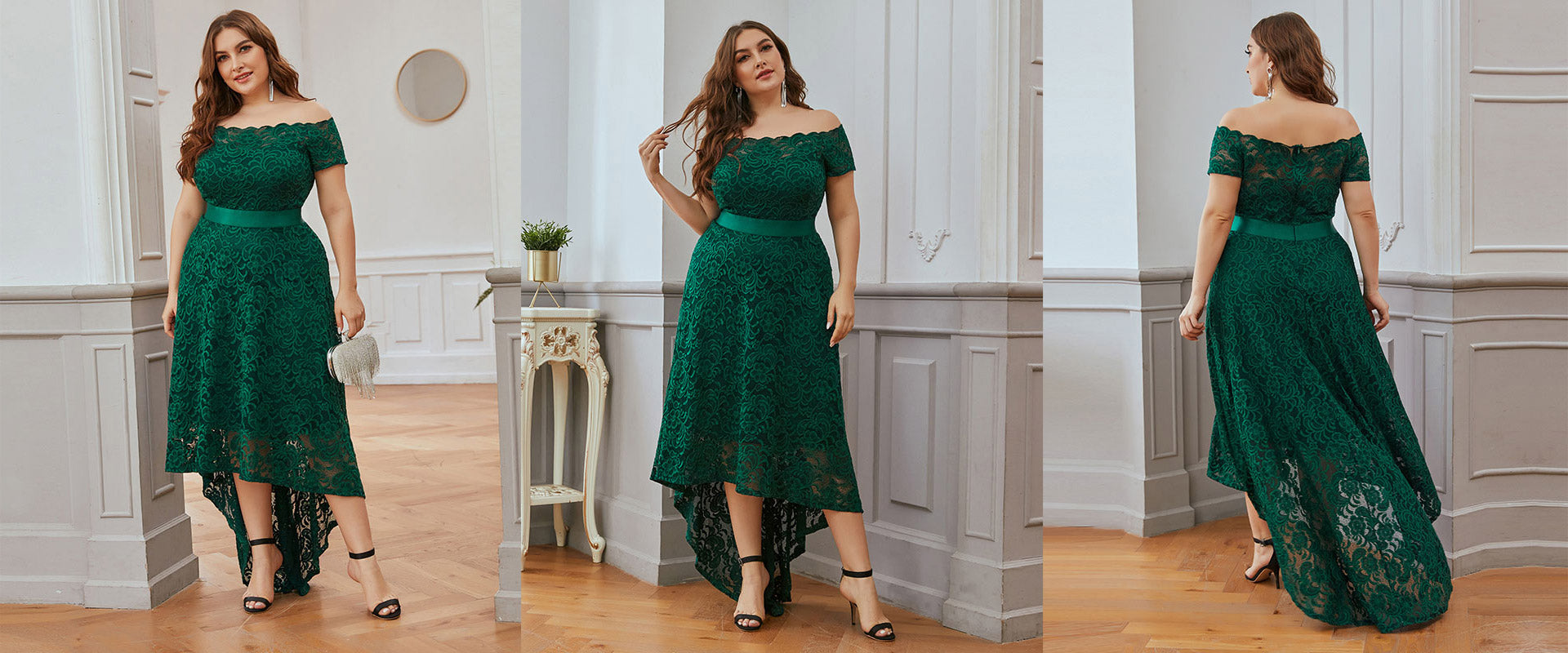 Glamourous Mermaid Dress
A mermaid dress is ideal when you want to draw attention to your sexy figure. The dress would look ideal on a slim figure as well as on a voluptuous lady who is in search of evening dresses plus size. Add to it a plunging neckline and voila, there you have it, a gown that is sensual as well as classy. Go in for rich deep colors like burgundy or navy blue as they are the colors of the season. Pair a plain dress with an embellished waist-belt as it would not only highlight the slimmest part of your body but also bring in an exciting ornamental look.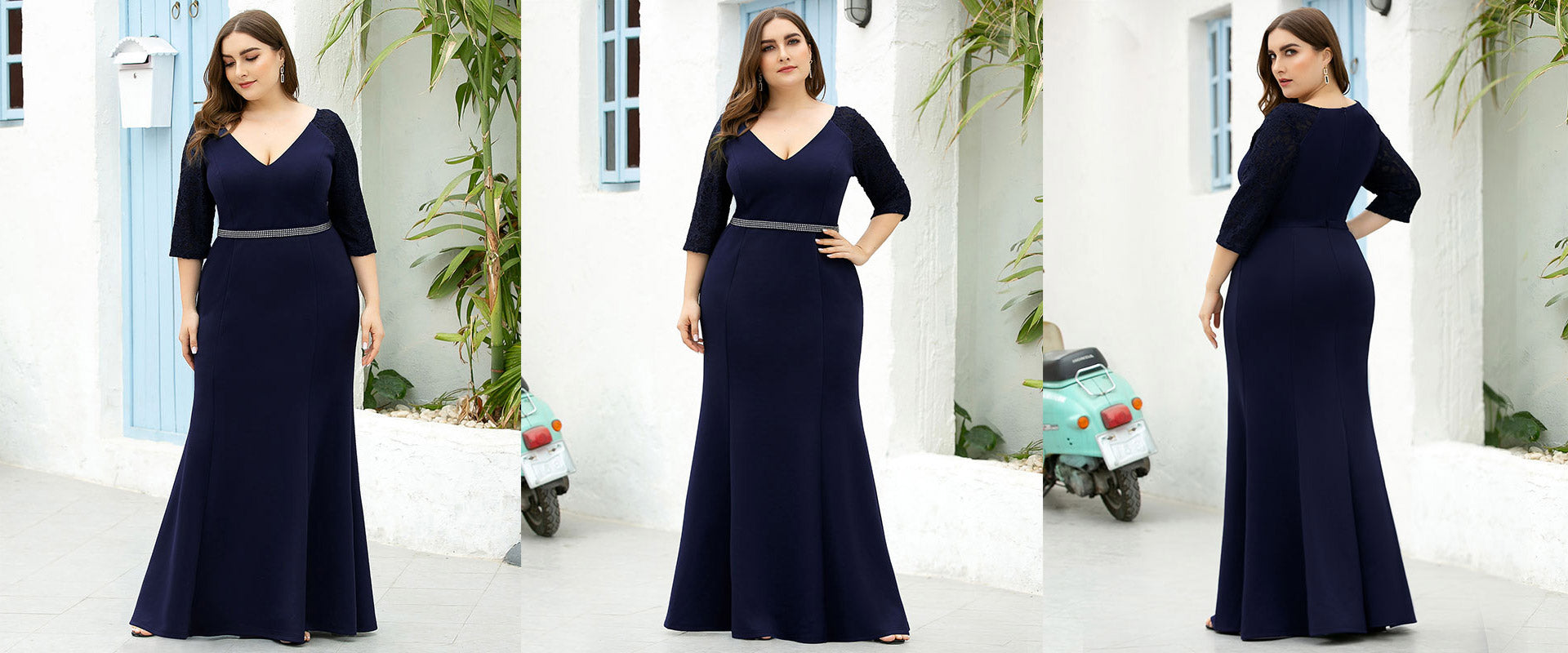 Shimmer n Shine in Metallic Dresses
Mesmerize everyone at the Christmas dinner with a gown that will make you the center of all attention. Sparkle the night away in a dainty fitted dress that is an ornament in itself. A shimmery dress is a celebrity hot pick and is sure to add that glamor to your evening as well. Pair it with a clutch and matching sparkly earrings to look absolutely enchanting. Carry a shawl as an added accessory as it will add some warmth without covering the beauty of the dress. This enigmatic dress is a must-wear this Christmas season.
Stay Warm in a Velvet Dress
A dress in velvet is one of the most sought-after for the winter season as it would not only keep you warm but will also bring in the much required glimmer for the celebrations. It is an absolutely comfortable fabric which has a slight stretch to it as well. Combine it with a bit of sequin on the top part of the dress and there you have it, a dress that is a party favorite. Go for one in deep colors to enhance the vibrance of the material. Velvet in itself is a rich looking thick fabric that makes the wearer instantly attractive.
 This holiday season all you need to do is to focus on being both cozy as well as chic in these cute bridesmaid dresses. Simply keep these five stylish dresses handy and you will be able to rise to many more Christmas dinners in style. Find variations in these five styles and you will be sorted for all your future dinner parties.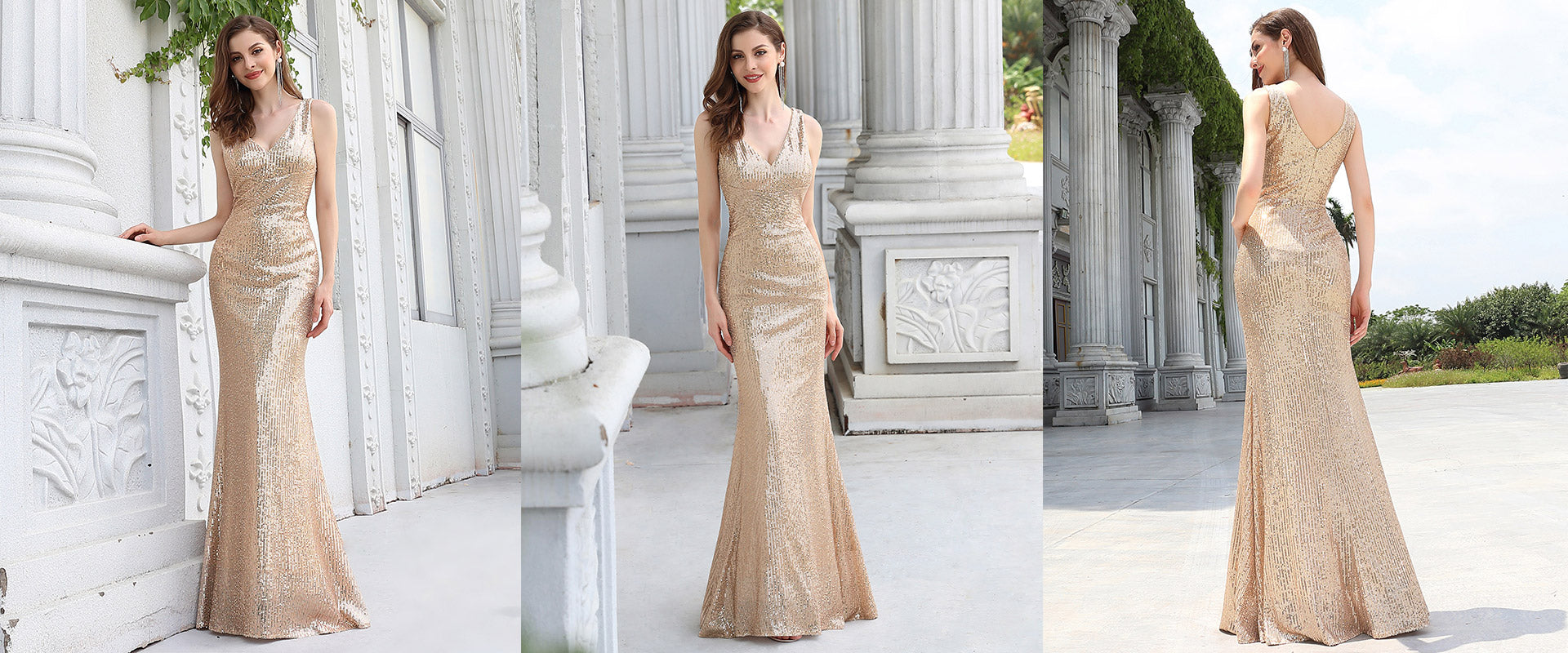 Such festive events give you the opportunity to push the limits on color and glitz, so in essence, almost everything you wear is acceptable as long as it is beautiful enough to suit the occasion and the venue. Accessorize your dress with your pleasant, charming smile, and your outfit will look like a million bucks!!