Are you planning to attend the prom night this time? Then you need to look at your best on this special occasion, your attire, shoes and makeup must be up to the mark so that you will have a perfect look. Though you have lots of formal dresses in your wardrobe but you need something which should be extraordinarily exquisite which may compliment to your look in a perfect way. The perfect cuts, awesome stitching and nice flares of your outfit make your appearance even more attractive and it would enhance your beauty as well.
How To Dress Properly?
Sometimes it becomes quite difficult to choose a perfect dress when it comes in dressing for a special occasion such as prom night. As it is considered as a perfect way to show your dexterity or meet someone special then you need to give special attention to your appearance.
Instead of wearing something funky or go for a sober dress, you need to understand what suits you and what is the best way to represent yourself? Whether it is the bright look do you want or you need a deep look. The prom dress supplier's wholesale offer awesome dresses in a nice quality. Here are some useful tips which will help you to understand it better that what will be suitable for the prom night. Let's have a look.
Choose The Right Dress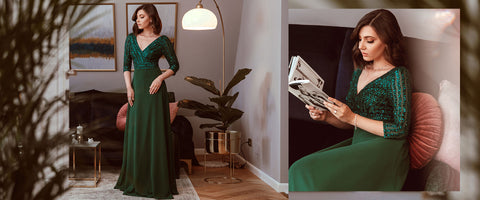 First of all it is quite important to know that what the best dress is for you. You must know that which styles suit you and in which outfit you will feel comfortable. Do you like long gowns or the short frocks are your choice? Go for the right dress and represent yourself in a perfect way. The wholesale offer prom dresses which are nice in style and awesome in cuts so that you would have a perfect look on this special occasion.
Go For The Dress In Which You Feel Comfortable
Instead of choosing an outfit just because your friend might have chosen that or you might have seen in a magazine it is better to know exactly what suits you better.
Mermaid Style
If you like mermaid style dress then you can show your curves in a better way but it is not easy to walk in it as it is slightly narrow from the bottom as well. So, if you have to perform in that night than it would be difficult to move in this dress and the chances are that you may fall in this dress. Otherwise it is the best to look sexy.
Long Gowns
If you like to have a decent look in the prom night then go for the long gowns with deep V neck or round neck. You can also show your sleek arms in the sleeveless style or the side slit looks nice as well.
Short Frocks
If you are in a mood of representing yourself as a stylish girl in the prom night then go for the short frocks and if you are performing something then it would be the best choice. You can have a bold look in the short frock if it is sleeveless or the neck is deep.
Know Your Body Type
 After making up your mind that which dress you are going to wear it is time to know that you understand your body type quite well. It means that if you have a pear-shaped body then it is better to go for the A line dress rather than going for the mermaid style as it will not give you a balanced look.
If you are a plus-sized girl then go for the deep necks as it will enhance your upper body and a belt in the waistline will enhance your features as well. Go for the right dress and choose accordingly so that you will not have a wrong dress on this special occasion. It is recommended to try a dress before buying so that you won't feel uncomfortable in an event.
Match The Right Accessory
If you are thinking that only buying an outfit would be enough but wait it is not enough ladies! For having a perfect representation you need to give keen interest on the right accessories such as: shoes, jewelry, makeup look or the hair accessory etc. All these things contribute as well in making your appearance quite a better one. Let's have a look in detail so that you would have a better idea.
Perfect Shoes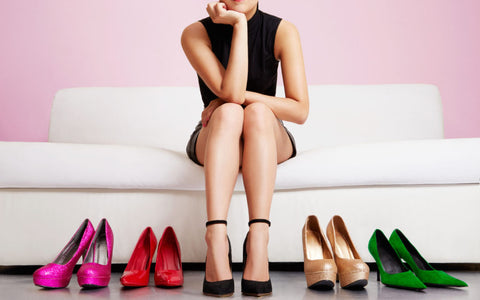 The most important thing in accessory is your shoes because if you are comfortable in it then you will be quite confident as well. Instead of going for the fancy shoes and feeling uncomfortable on the prom night it is better to go for the comfortable shoes. Try them first before buying, take a walk so that you will get used to them before so that you can handle them on the special occasion.
Match your shoes with your dress or you can contrast them as well. For example; if your dress is in dark color you can go for white shoes or if your dress is in light color then go for the bold colored shoes specially black or brown etc.
Nice Jewelry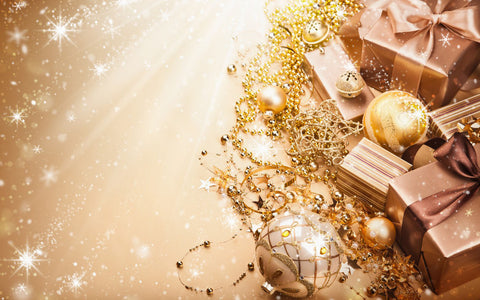 Going for a prom night is all about glittering and shinning then why not shine by wearing a nice jewelry. If you are wearing deep necks then don't go for heavy necklaces, you can try light pendants or cute earrings. You can also wear some bracelets as well to have a sexy look but don't overdo it. If you are wearing earrings then don't go for the necklace or if you are going for the bracelets then don't wear too much rings etc.
Makeup Looks
Remember that your face is the first thing that represents your overall looks. So, don't forget to give it a good touch so that you will have a perfect look o the prom night. Go for bold lips either or your choice is smoky eyes, but don't wear too much makeup and have a cakey look.
You can also have a dewy look and putting shimmer on your cheeks and gloss on your lips as it will give you a sexy look. Choose your makeup according to your dress and accessory so that you won't have an odd look.
Conclusion
To sum up, you can have a nice look in a prom night if follow these certain rules as it will help you to have a perfect look. The prom dress wholesale suppliers offer you the trendy outfits and you can order them as well. So, why not have a perfect look in the prom night.