Are you excited that you are going to be a bridesmaid in your cousin's marriage? It feels great that you will also be quite important in the ceremony as you will be along the bride. You must have planned a lot that you will enjoy this event in a best possible way. Well, you have got the full right to make this event a memorable one so that you won't regret afterwards of not playing your part in a perfect way. Being a bridesmaid you have to help the bride in selecting her dress and accessory so that she will bloom at the fullest in the ceremony. But you also have to look classy and up-to-date so that you won't look dull along with her.
Isn't it a great feeling of having an awesome entry along with the bride and collect the praises from others. So it is necessary to get something which compliment to your appearance in a perfect way. Instead of wearing something which is not properly fitted to your body or in which you feel uncomfortable and have a dull and boring look. Why not go for that outfit which is appropriate to your body type and gives you a stylish look. The stunning wholesale bridesmaid dresses are nicely stitched and gives you a perfect look.
Tips For Choosing Bridesmaid Dresses
There are lots of things you need to keep in your mind before buying bridesmaid dress that which cuts suits you or which shapes look good on your body. Instead of getting confused in the market and getting something which is too expensive or doesn't suit you. You must have certain things in your mind. In order to look extraordinarily beautiful you need to keep few things in your mind so that you won't regret afterwards.
Keep In Mind The Fashion Trends
Every year fashion trends are changing and new wedding outfits are being introduced. You need to follow the trends so as to not to look stereotype and outdated in an event. You must know which cuts are trendy and which style may flatter your body. In this year the wholesale bridesmaid dresses provide you great number of awesome outfits in an inexpensive price.
Go For The Perfect Color Scheme
In order to have a mesmerizing appearance you need to wear something with proper color scheme. Which color the bride is wearing and which color scheme may suit to the bridesmaid. Instead of wearing bold colors and making the appearance of bride quite dull, go for pastel colors so that it gives a neutral look. 
Know Your Body Type
Instead of copying others and wearing something which is uncomfortable or loose to your body why not give a keen look to your body type. Well, you need to understand that if a certain outfit is looking good on a model doesn't mean that it will suit you as well. So, you must have a clear idea of your body type and get the dress accordingly whether it is the deep neckline which you want or you want to show your legs. Go for the dress accordingly.
Stylish Bridesmaid Dresses
You must look trendy and stylish on this special event so it is necessary to have a clear idea which types of look do you want romantic one, classic one or a bold one? Then go for the dress which is perfect to your taste. You can have a huge variety of bridesmaid dresses from our website https://www.e4wholesale.com/ as well. Here is the list of some awesome bridesmaid dresses.
Romantic A-line Sequins Beaded Bridesmaid Dress
Looking for something in which you may have an elegant look? Then you need to try this wholesale gold bridesmaid dress which is quite awesome in its style. It is featured with sweetheart neckline which gives you sexy look.
The fabric of the dress is sparkly and you can grab the attention of others in an efficient way. The zipper back is concealed and you can have a proper fitting. The fabric of the dress is polyester which is of a high quality.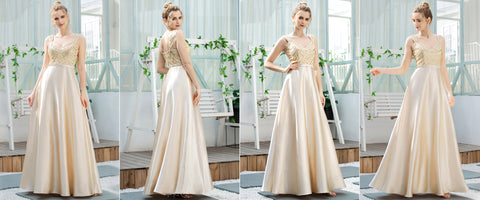 Round Neck Line A-line Bridesmaid Maxi
If you want a simple and classic look then you need to get something which compliments to your taste. This maxi styled wholesale purple bridesmaid dress is quite elegant and you will look beautiful in it.
The bodice is designed with sequin which is so pretty and the stitching is quite perfect as well. The round neckline and the cap sleeves make it quite a different one. It is shaped in A-line which give you a flattering look.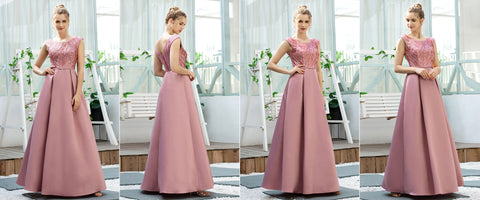 Off Shoulder A-line Box Pleat Bridesmaid Dress
Looking for something fabulous in which you can have a romantic look? Then you need to try this sleek styled dress which is so finely stitched. The mauve color gives you a soft look and the box pleats make it to look quite different.
The spaghetti straps with off shoulder gives you a sexy look and you can enhance your upper body quite elegantly.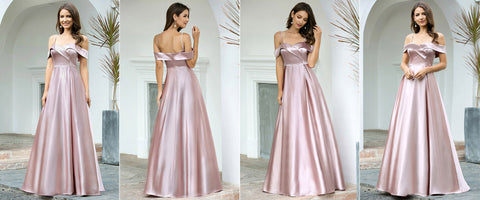 Elegant V-Neck Flutter Sleeves Bridesmaid Dress
If you are bold enough to enhance your body then you must go for this dress. It is featured with deep neckline in which you can show your upper body in a best way. The sleeves are designed with ruffles which loom quite amazing.
This mermaid styled dress is perfect for you to enhance your features. The hot drill decoration at the waist is so beautiful and you can accentuate the waist line to give you a sexy look.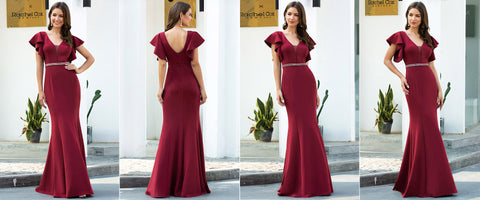 Sexy Backless Sparkly Bridesmaid Dress
If you want to shine in a party so as to have a captivating look. Then this dress is perfect to give you a sexy look. It is featured with V-neckline in which you can enhance your upper body and with an asymmetric skirt you can show off your sleek legs as well.
The material used in it is polyester which is of a high quality. There are no sleeves attached to it and the backless bodice gives you a sexy look.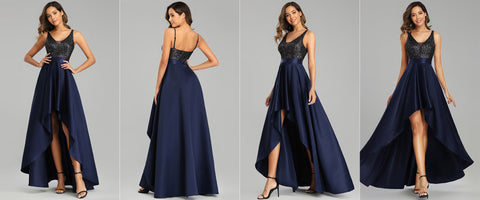 Conclusion
In a nutshell, in order to look perfect on a special event it is necessary to keep in mind the tips before purchasing bridesmaid dress. As one of the best fashion trends leaders and wholesale dress suppliers across the world - E4wholesale will offer you outstanding bridesmaid outfits which are quite trendy and stylish. Never feel regret to shop fabulous bridesmaid dresses now!