Celebrated on the 11th of November every year since the year 1993, Single's Day is a holiday where single people take pride in being single. They celebrate this day by treating themselves to presents, gifts and splurging on parties and dining, thereby leading Single's Day to become quite a rage in today's online shopping world.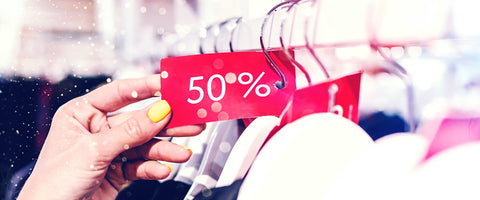 It is said that the celebration originally began among four single male students at China's Nanjing University dorm, discussing how they would break away from the boredom of having no special someone in their lives. They agreed that November 11 would be a day when they would celebrate being single since the date 11/11 represents four ones, or four singles, standing together.
Initially the holiday was only celebrated by young men; hence the initial name was "Bachelors' Day."  The fun of partying and gifting started to gain importance through the university and ultimately to other universities, tempting both men and women, therefore the change of name to Single's Day. Nowadays, "Blind Date" parties have become popular on this day, in an attempt to alter the single status of the ones involved. Certain universities organize special programs to gather singles together for the celebration. 
Interestingly, Singles' Day now serves as a popular date for weddings as well. The Singles' Day shopping festival, also known as the Double 11 Shopping Festival is the only the biggest shopping day in the entire year. Last year, Singles' Day accounted for $31 billion in retail commerce.
From such humble roots, Single's Day has turned out to be the single most lucrative shopping festival in the world online, with sales crossing $25 billion in 2017, effortlessly surpassing Cyber Monday and Black Friday combined.
How Does Singles' Day Compare to Black Friday?
First comes the Thanksgiving Day. It is a day to remind us to be grateful for all of life's blessings. The next day is celebrated as Black Friday, which encourages us to surrender our greed by spending as much money as possible. In a similar way Single's Day is a day for widespread shopping as well. It is an online shopping festival and has been extended to nationwide marketing shopping activities thereby giving a chance to individuals to treat themselves to fun products available at promotional rates.
This fun festival is not only famous in China but has since caught on in other countries as well. It is now celebrated all over Southeast Asia and some European countries, which include Belgium, Germany, and the United Kingdom. Although UK's style was created by dating experts and is celebrated on March 11 but the concept remains the same.
The Singles' Day shopping spree has even spread to the United States. It is noteworthy that in 2018, American consumers spent $1.82 billion on November 11 across various online platforms, which is even more than what they spend on Black Friday.
We Will Make Your Day Special
We at e4wholesale are excitedly preparing for the Double 11 shopping extravaganza. Our diligence in providing quality products to our esteemed clients is what makes us stand out from our competitors. We want our customers to experience super discounts on this much-awaited day at our website.
We have arranged special discounts on various items. A few of the basic items that should be included in your Shopping Day sale as recommended by our experts are:
Formal Dresses: We have quite a humungous collection of girls formal dresses wholesale for you to choose from. Take advantage of the biggest shopping day festival and make these dresses your own. These dresses are perfect for your prom or for any evening party for that matter.
Yoga Attire: Exercise is a healthy habit and should be a part of our daily routine. We are here to assist you in providing cheap yoga clothing so that you don't burn a hole in your pocket while shopping for essentials like cheap yoga wear.
Leisure Wear: After a long and tiring day at work, a comfy pair of pyjamas is a welcome relief. Log in to our site and select the one you love from our long list of pyjama suppliers.
Sequin is Always In: Opt for sequin dresses while the Single's Day sale is on. The sequin appliques wholesale dresses are quite a catch especially when they are available at discounted rates on this special day.
Bridesmaids Dresses: Make the most of your shopping holiday and plan in advance for your upcoming wedding. We have an enormous range of pretty bridesmaids dresses curated especially for the upcoming wedding season.
 Although the celebration is not a public holiday that is recognized officially in China, the Single's Day shopping festival has become the biggest online and offline shopping day the world over. Stay tuned and keep visiting our site to shortlist your desired dresses. Welcome to the official start of the holiday season!