With more and more plus-size women craving for the latest fashion trends, plus size dresses have increasingly become high on demand. Larger sized apparel has taken the world by storm as our plus size consumers are increasingly becoming more confident about the size of their bodies.
They are conscious about how they present themselves, and this has resulted in an increase in production of larger sizes in keeping with the trends of the season. This growing billion-dollar industry is spreading its wings the world over and is now a new segment in most high-street retail outlets.
With this rapid global expansion in the market of plus size women's clothing, we at Ever-Pretty have curated a vast collection of magnificent large size dresses that you will be spoilt for choice and would want to house most of our designs in your store. Our dresses are classy, light and have an overall mesmerizing charm to them.
Now you must be wondering as to how to go about selecting plus-size dresses that would be liked by most of your larger size clientele. To make this process easier for you, we got in touch with our experienced designers and marketing experts to resolve this query. Let's take a look at what they had to say about this:
1.Go in for Wrap Dresses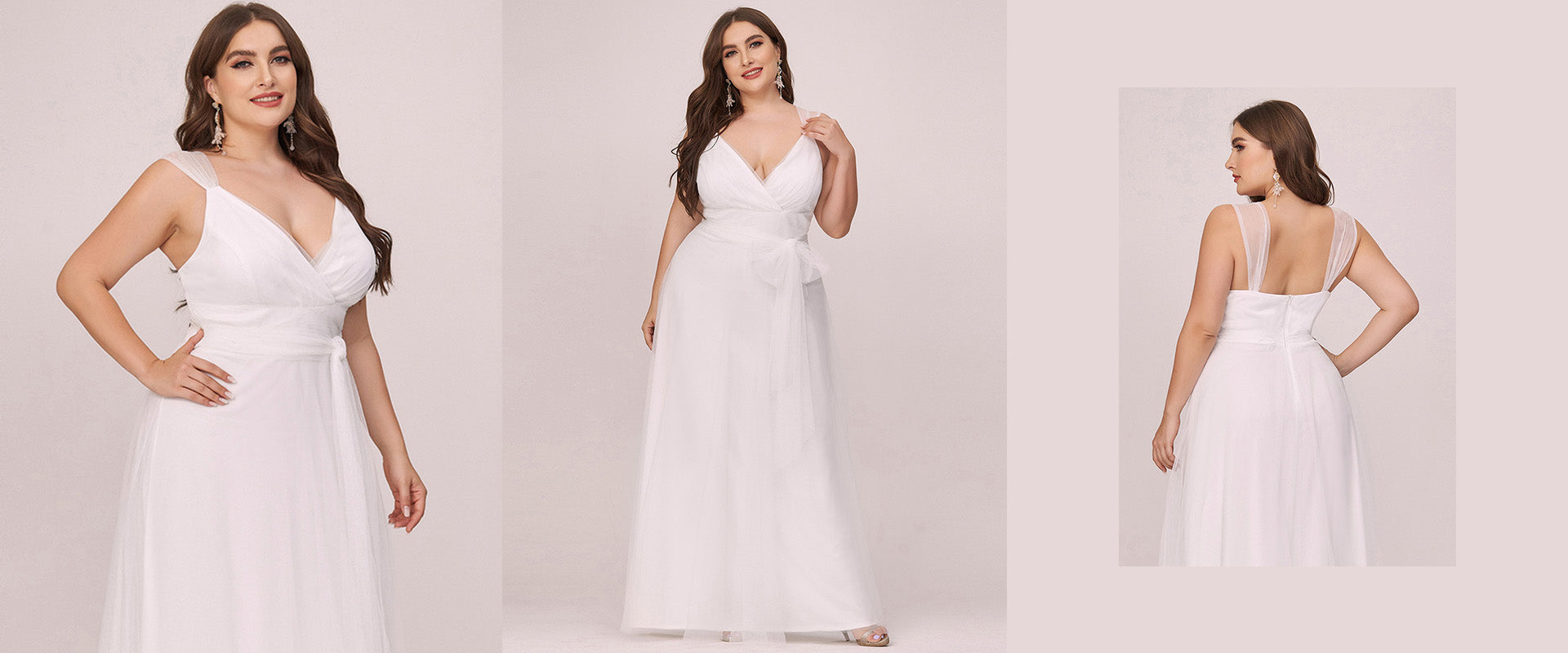 We have to focus on flattering the voluptuous bodies of our beautiful ladies with wholesale plus size clothing. To do this, we have to enhance her assets while at the same time divert the attention from the other parts. To do this, a wrap dress comes in handy as it forms an hourglass shape instantly. The wrap tie cinches the waist in and creates an illusion of an hourglass figure.
2.Plunging Necklines Create Magic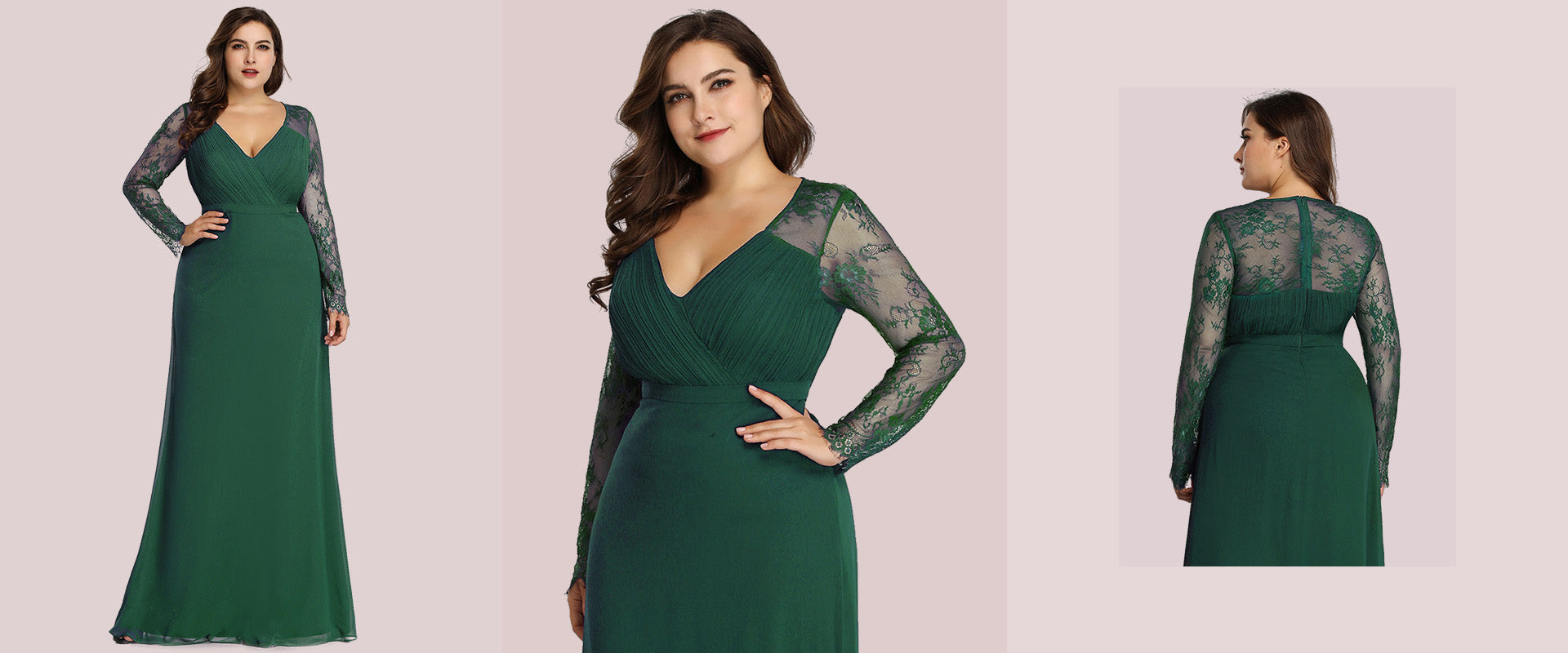 Deep V-necklines on purple plus size formal dresses changes the look completely, especially when there is a beautiful cleavage in view. The thought behind this is that why hide it when flaunting the assets will make the lady look gorgeous in the dress. You, as a shop owner, can prompt your customer to take the plunge and transform her distinctive beauty considerably.
3.Black Dresses are a True Companion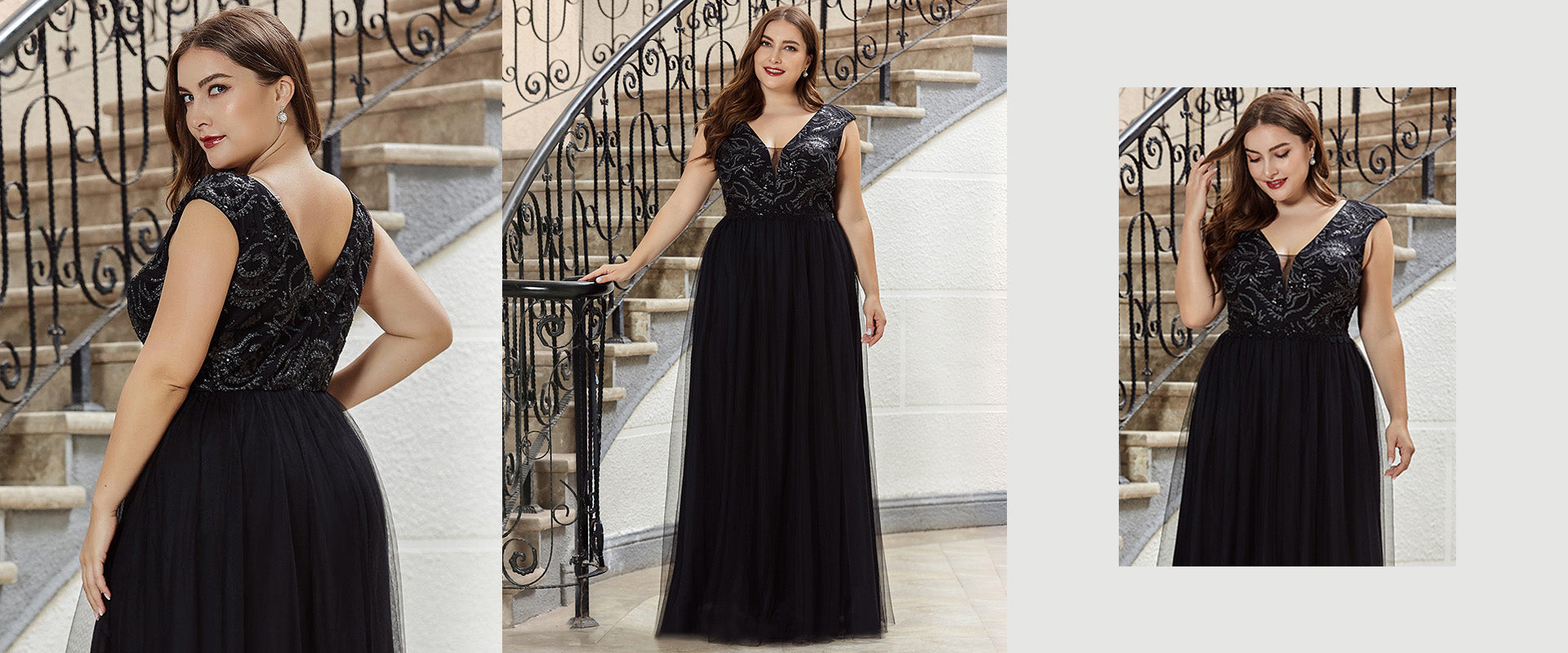 Don't we all turn to a black dress when we want to feel sexy? A black dress on a full-body type does exactly that and much more. It is capable of enhancing the figure of a plus size woman and at the same time camouflaging the unwanted bulges, thereby downplaying the problem areas of the body. Beautiful plus size dresses in black are a sure winner when it comes to having a collection at your store, without which your collection would be considered incomplete.
4.The Forgiving A-Line Silhouette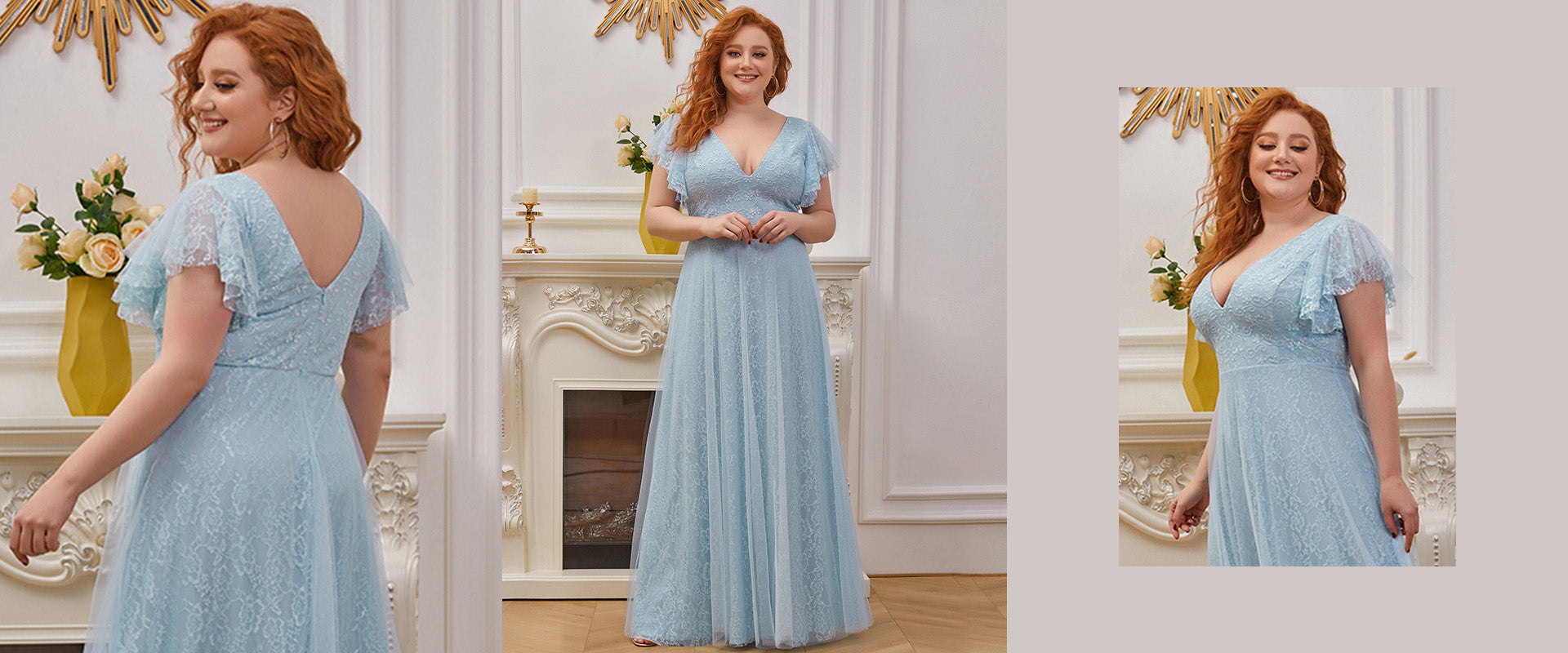 An A-line dress has a fitted torso that flares out at the waist with gathers just beneath the bustline. Designs in such dresses are what most plus size ladies' beeline towards. The reason being that dresses designed out of such a silhouette creates an impression of an hourglass figure. The silhouette draws attention to the top part while draping beautifully over the lower half. Plus size white formal dress in an A-line silhouette looks gorgeous on every body type and is a hot favorite all through the year.
5.The Sizzling Off-Shoulder Dress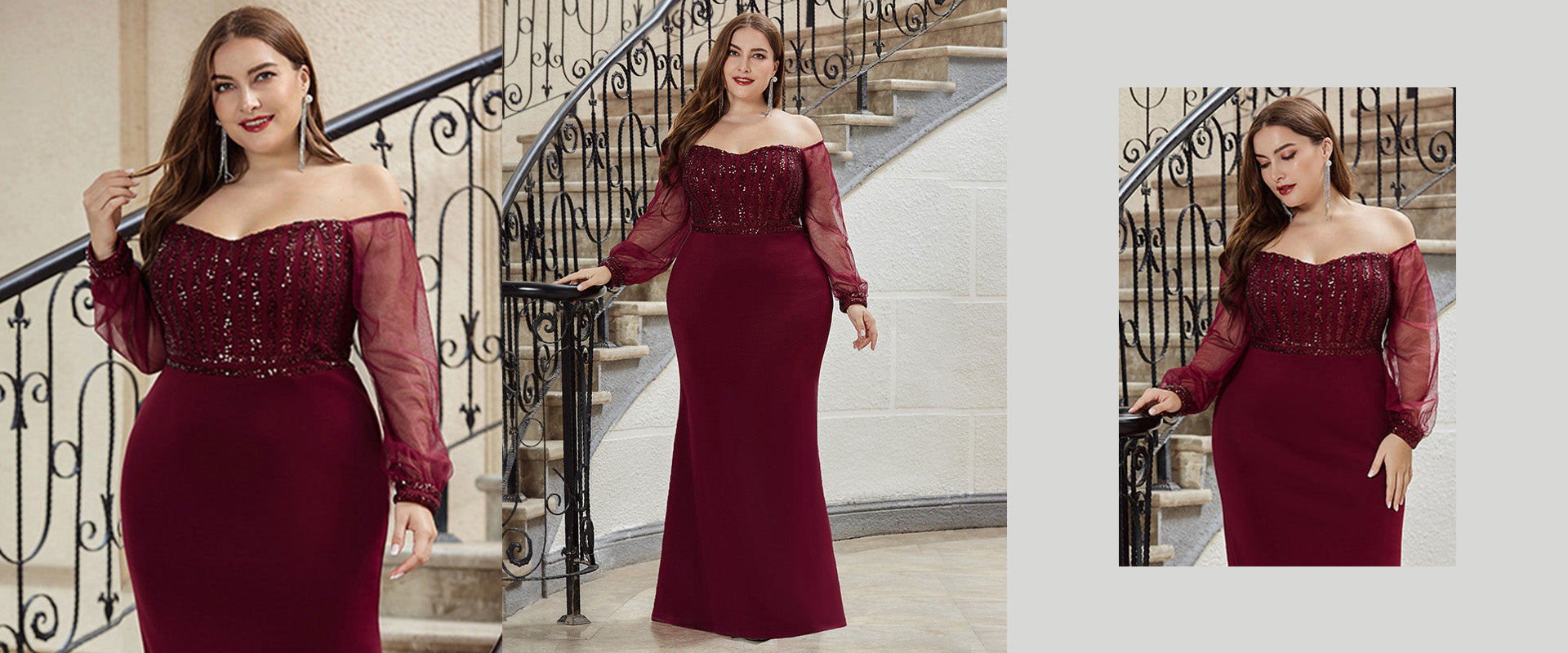 An off-shoulder dress is here to rule the fashion arena and has been a go-to for most girls for years in a row. On a fuller figure, the off-shoulder looks even more appealing. Such a design adds weight to the upper half of the body, which is ideal for balancing out women with narrow shoulders and fuller hips. The touch of glamour that is added by such plus size prom dresses with sleeves is beyond compare. By adding a ruffle feature on the off-shoulder brings about a fun element to the whole attire.
6.The Stylish Asymmetrical Hemline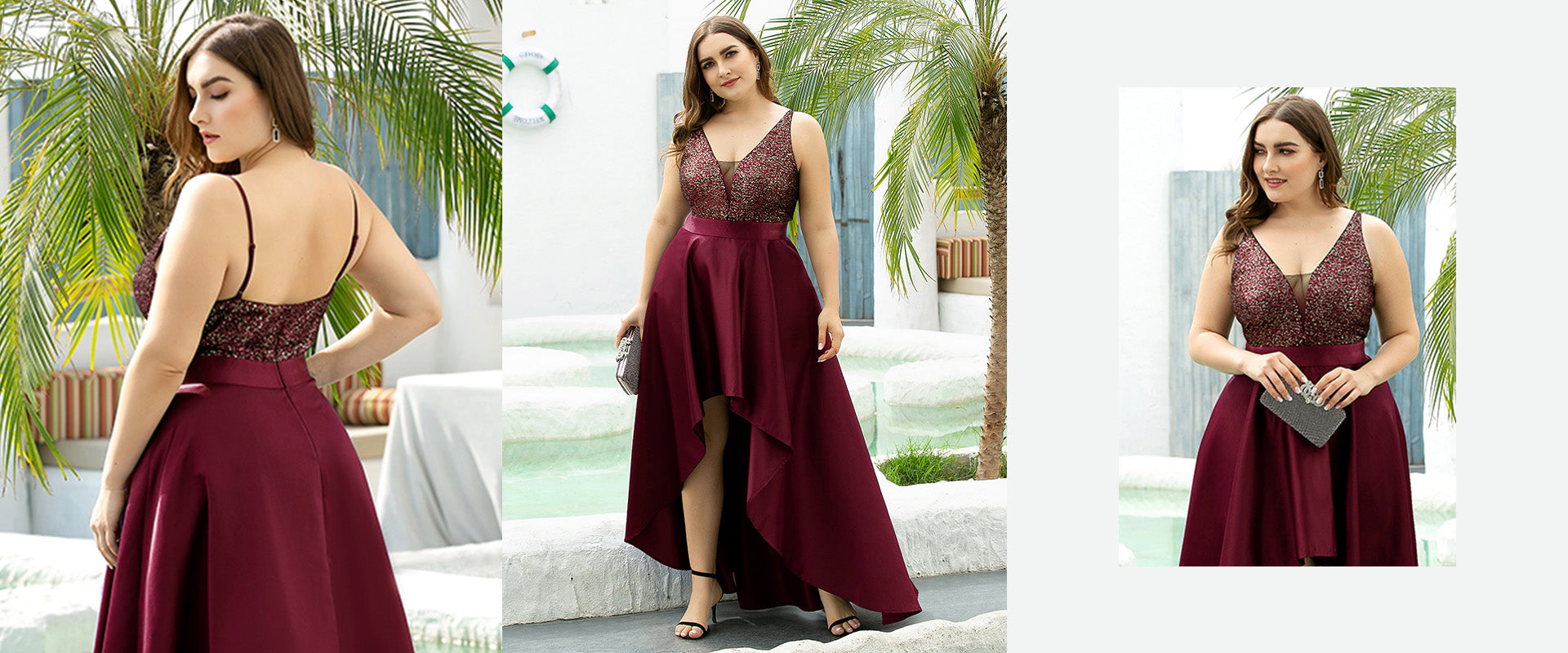 The high-low hemline imparts an instant touch of excitement combined with the elegance and grace of an evening dress. Such evening dresses plus size are equal parts sexy and trendy. The wearer gets to show-off her beautiful legs from the front side of the dress while keeping it chic and sophisticated from the back.
Having a varied range of silhouette styles for the plus sized ladies out there is always a good idea as each style either highlights or de-emphasizes one feature or the other. So, depending on the shape of the body, your customer will have the freedom to select the dress as per her liking, along with the one that suits her frame. You can make it easy for your customer to accentuate her assets by offering her suitable styles.
We understand that loving those curves can be hard at times, but with our expert team, we are able to offer you an extravagant collection of gowns that can make your customer look stunning every single time she comes to you. Only you can make her flaunt her curves perfectly so that she feels confident and happy when she leaves your shop with the bag carrying the dress.