The first thought that comes to mind when planning a spring wedding is the abundance of varied flowers, pastel colors, longer days, and loads of sunshine. Spring brides are the luckiest in a way as they get to usher in all the vibrant colors and beauty of the season while hinting at welcoming the summer months with all its vivacious charm. So, if you are planning a spring wedding, you have come to the right place.
Our editors got in touch with the top wedding planners in the industry today to check with them about the trending ideas for a spring wedding in 2021. Here is a list of ideas for a refreshing spring wedding that will give you all the inspiration you require to plan a dazzling ambiance at your own wedding.
1.Pastels Colors are a Spring Essential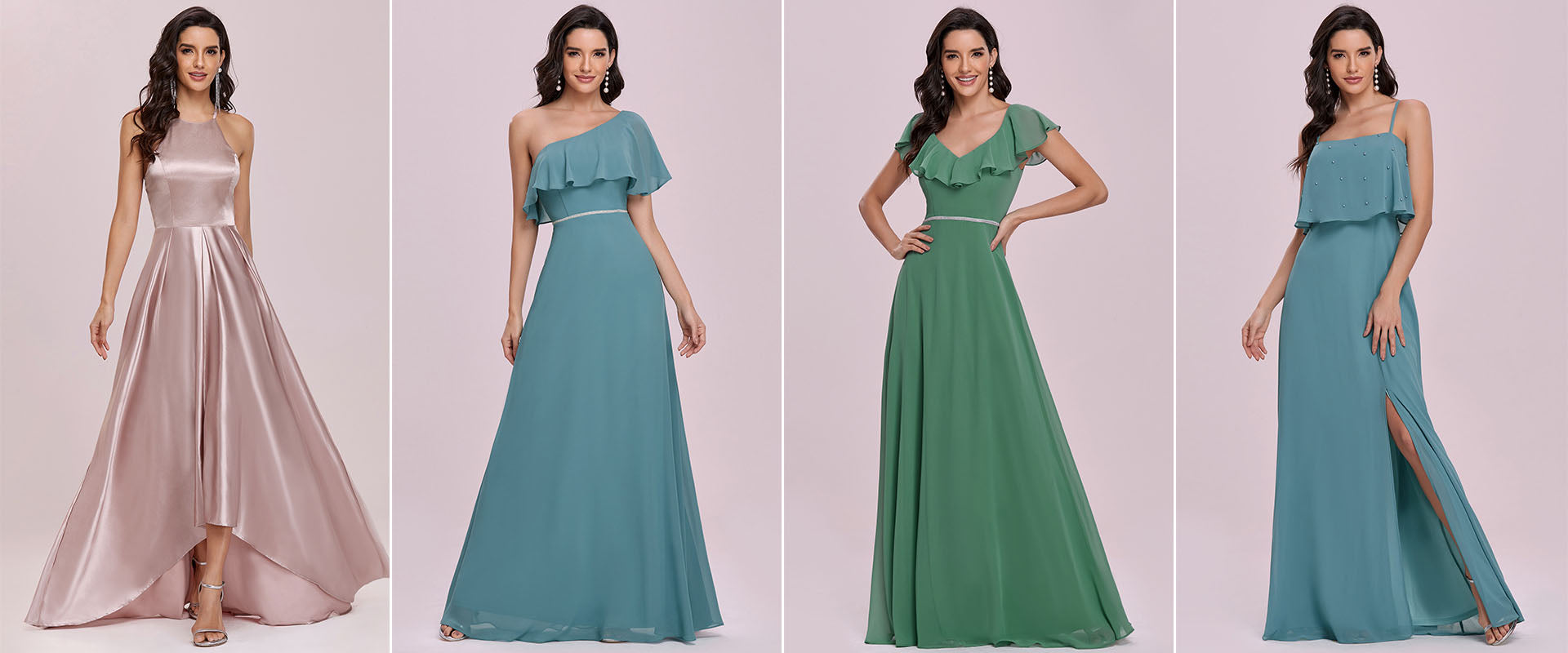 When deciding on a color scheme for your spring wedding, stick to a pastel palette in the likes of blush pinks, lavender, creamy mint, whimsy yellow, and light azure; be it for your décor or for cheap pretty bridesmaid dresses. You could go in for a combination of two colors like peach and lemon or lilac and white that add instant elegance to the setting. You could even have three to four colors in the same pastel shade to bring out a monochromatic gradient effect in colors like Ash Rose, Mauve Taupe, Soft Blush, and Ivory. You can get creative with other shades in this manner.
2.
 

Spectacular In-Season Blooms
Spring is the best season when you can have the liberty to incorporate a broad spectrum of in-season blooms. This means that you could use flowers as decoration all over your venue as they are not only eco-friendly but will be budget-friendly too since they won't have to be flown in. Integrate flowers for decorating the aisle, altar arch, or even as a dried flower adornment. Being spring season, you have the leverage to play around with luscious foliage available in striking colors all around you.
3.Mesmerizing Floral Dresses
To integrate the beauty of the spring season into your attire, you could opt for a floral wedding dress for yourself and select floral bridesmaids' dresses too. They not only exude a feminine and a romantic vibe but could also act as a starting point in determining your color palette for your ceremony. You, as a bride, could go in for a white gown with delicate floral lace detailing, while you could opt for floral long blush chiffon bridesmaid dresses for your best pals.
4.Include Seasonal Delicacies
Edible dried flowers on your cake and in your drinks are a rage during the spring season. Be sure not to skip that! Consider including mojitos with zingy lime and loads of fresh mint or an elderflower, rosemary, and gin cocktail. On your cake, you could either decorate it with dried flowers or even go in for a floral flavor such as elderflower with lemon, lavender, and honey or rose. Use seasonal produce like artichokes, asparagus, cherries, and apricots too. All of this will add a fresh and cheerful feel to the day.
5.Make Use of the Picturesque Outdoors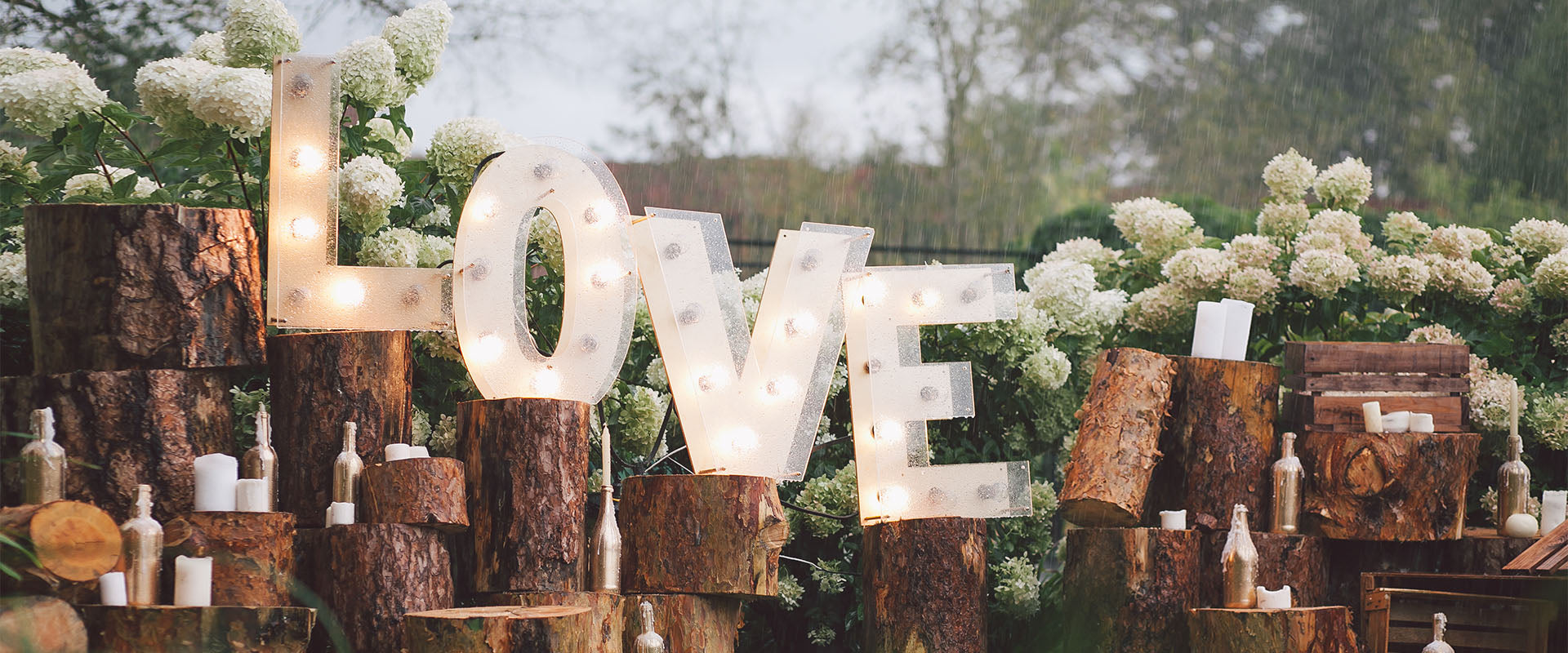 Let the lush outdoors add its magical appeal to your wedding photographs and to the best bridesmaid dresses ever that you and your friends spent hours selecting. Plan your wedding ceremony at a spring venue that has trees and plants in full bloom, thereby making for a fascinating backdrop. Having a firework display at the end of the day on the outdoors will be a fun way to make it a night to remember.
6.Weave in the Easter Fun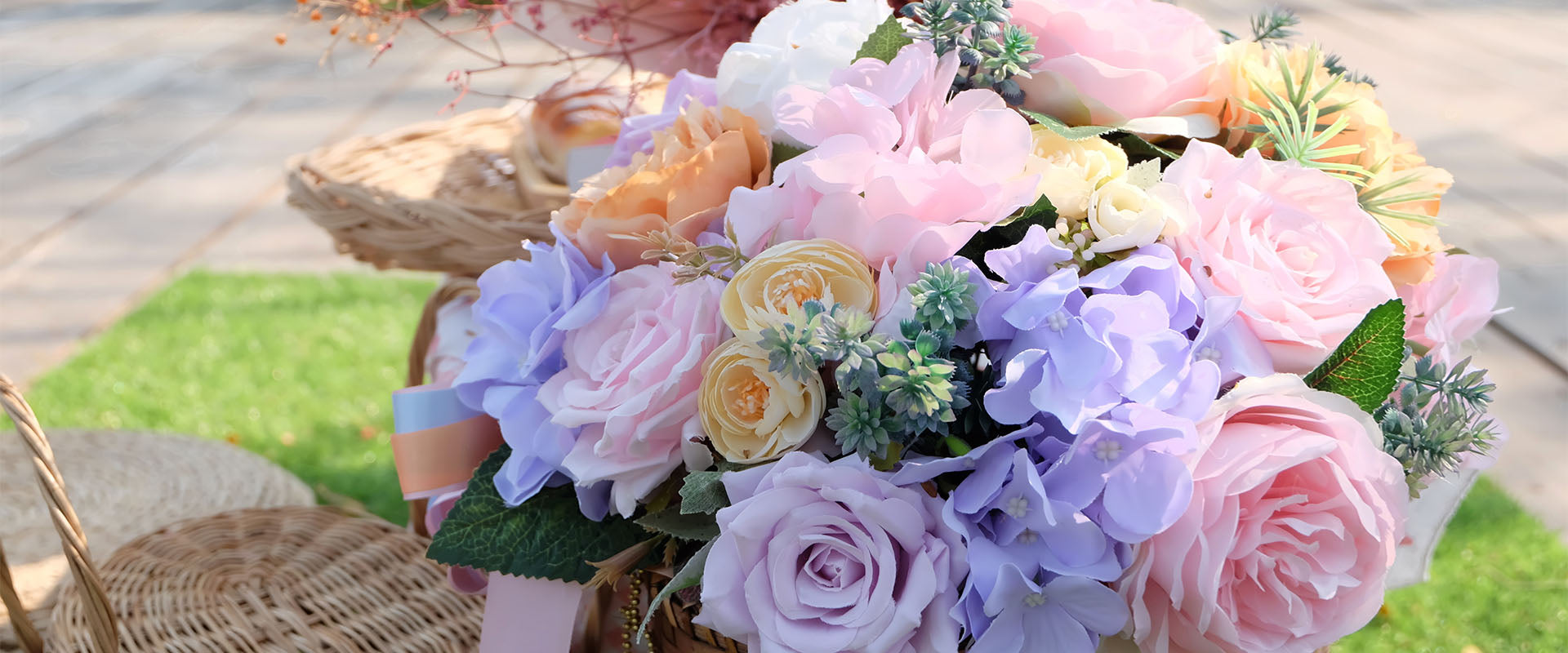 Infuse your spring wedding reception with a creative display of Easter baskets filled with petals and flowers, or have a few bunnies in an enclosure to add to the magic of the festive time of the year. You could even have Easter eggs placed on the tables, which could be made out of either wood or chocolate. Having an Easter egg hunt would also be a fun game to play at your wedding party.
 Spring is the time when you and your guests can thoroughly enjoy the enchanting outdoors. To add to that, you could have swings placed under the trees tightly fastened to the branches. It will not only be a great fun activity for all your guests but will also look amazing when you get couple-photos clicked around them.
In the end, all that matters is that you, your spouse, and your family and friends create everlasting memories together on this auspicious day. It doesn't matter if you do not like pastels for your friends. You could go in for cheap navy blue bridesmaid dresses as well, for instance. All that matters is that you have an exciting and enjoyable time together.