Winter weddings have their own magical and romantic feel attached to it. This is not only because of the dreamy ambiance that is created everywhere but also because Christmas is just around the corner, to bring in the festive fervor.
December is a wonderful time of the year to get married, although not one of the most sought-after wedding seasons. It sure is the perfect time for those of you who adore the festivities around, as it is an ideal way of bringing in the Christmas cheer into your wedding.
You can kick start your wedding with the ultra-stylish Christmas wedding ideas like snow confetti, fairy lights, rich red hues, Christmas desserts, seasonal flower arrangements, a large wreath, and not to forget everyone's beloved Christmas tree to add to the grandeur.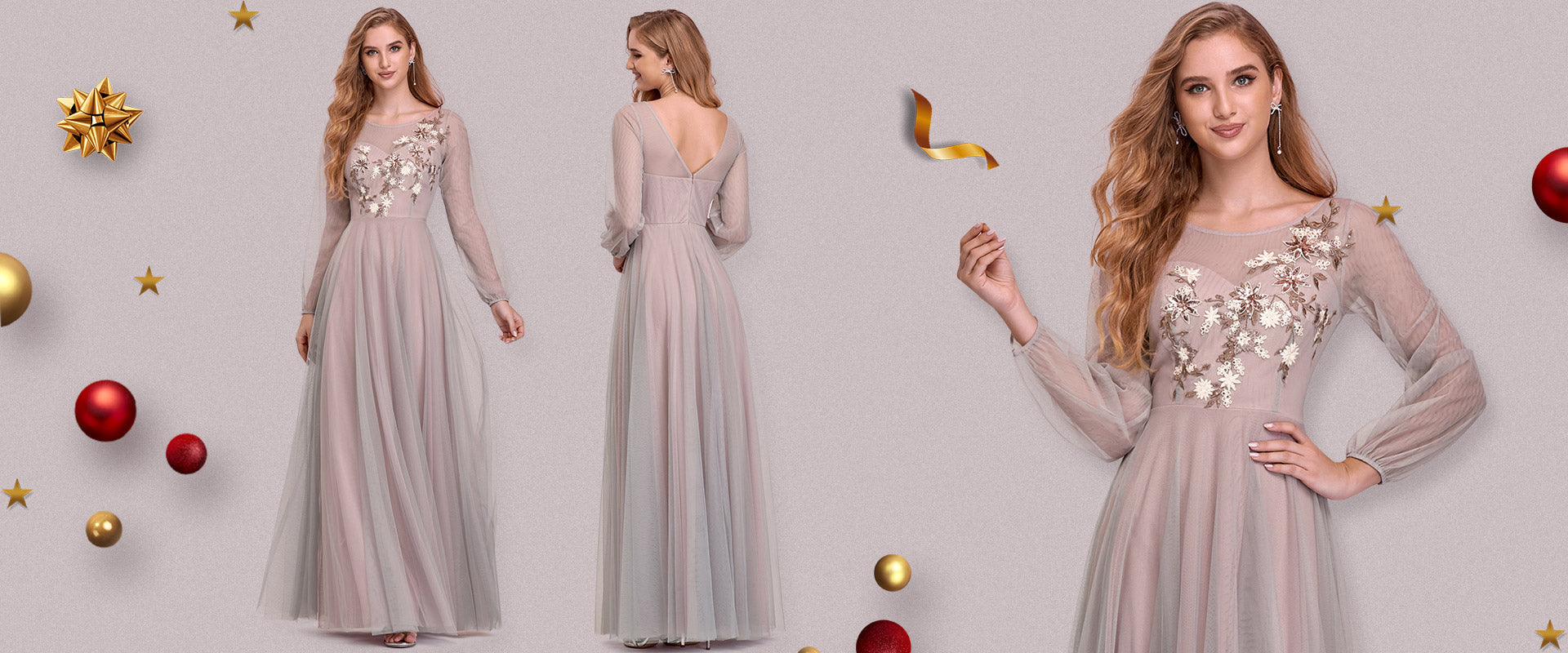 You could even have a color scheme of red, white, and gold with affordable bridesmaid dresses in the same theme. Well, that's the privilege you get for having a Christmas wedding, otherwise when else can you have a Christmas theme!? Here are some ideas for you to plan a cozy yet Christmassy spirited theme wedding:
Conceptualize Your Christmas Themed Invitation Envelop
Make your wedding invitation stand out and reflect the excitement that you and your fiancé share. You could go in for an invite which has a red and white theme. The playful and wintery colors will set the correct tone for your special day. With this stylish invitation, you will be able to leave an everlasting first impression of an unforgettable winter wedding.
Ethereal Christmas Décor Backdrop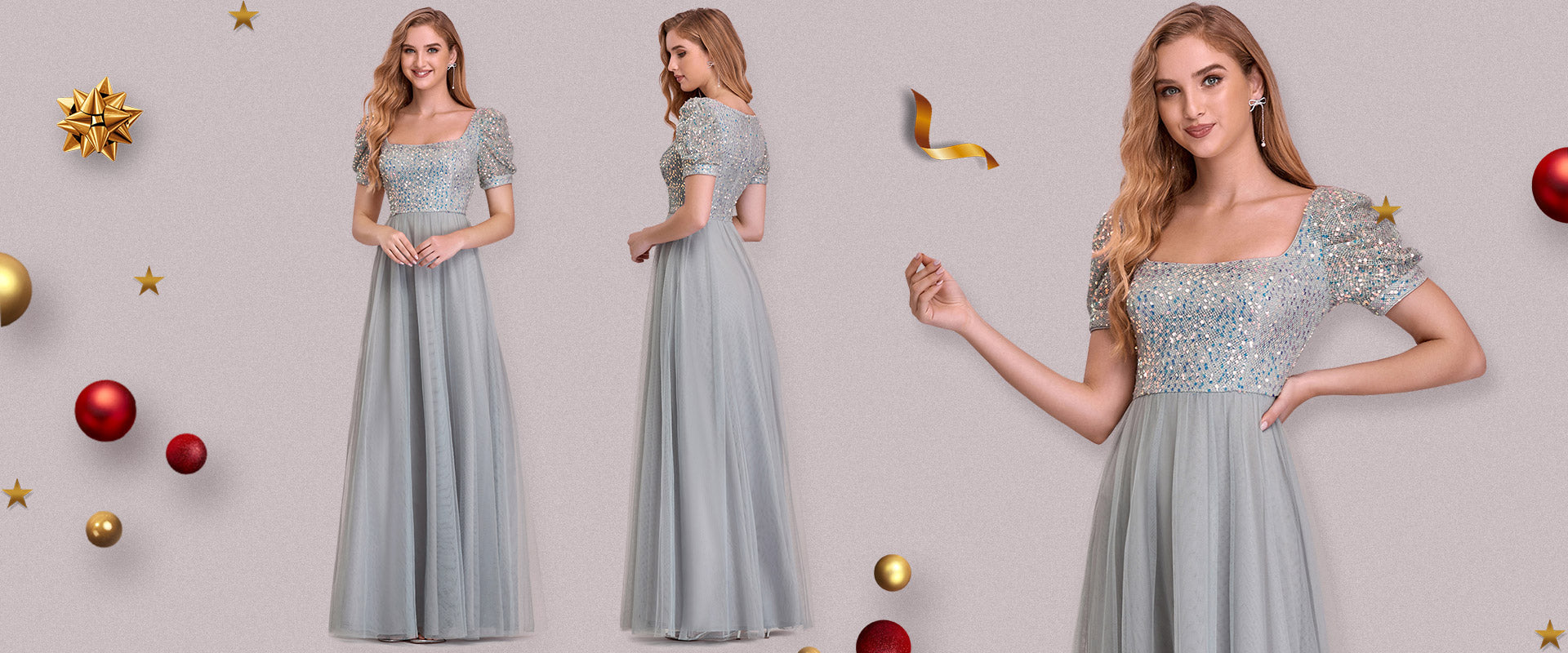 To embrace the essence of the season and weave the magic of Christmas into your special day, add some sparkle into the décor. Well, Christmas isn't complete without a magnificent Christmas tree, so be sure to have one for your reception to set the mood. Elements like candles, moss, and garland lights will add warmth. Create an unforgettable atmosphere with decorated chimneys to add a spectacular touch. Similar patterned and colored bridesmaid dresses with sleeves will also add to the enchanting ambiance.
Bring in the Greenery with Wreaths
Get innovative and create a masterpiece by combining Holly, Mistletoe, and Ivy to create fabulous wreaths. Wreaths can also consist of lots of cinnamon sticks, orange slices, and lots of greenery with a large bow in red. Such out of the box designer wreaths are sure to be an impressive addition to your Christmas theme wedding.
Best Bridesmaid Dresses Ever in Red to Add to the Charm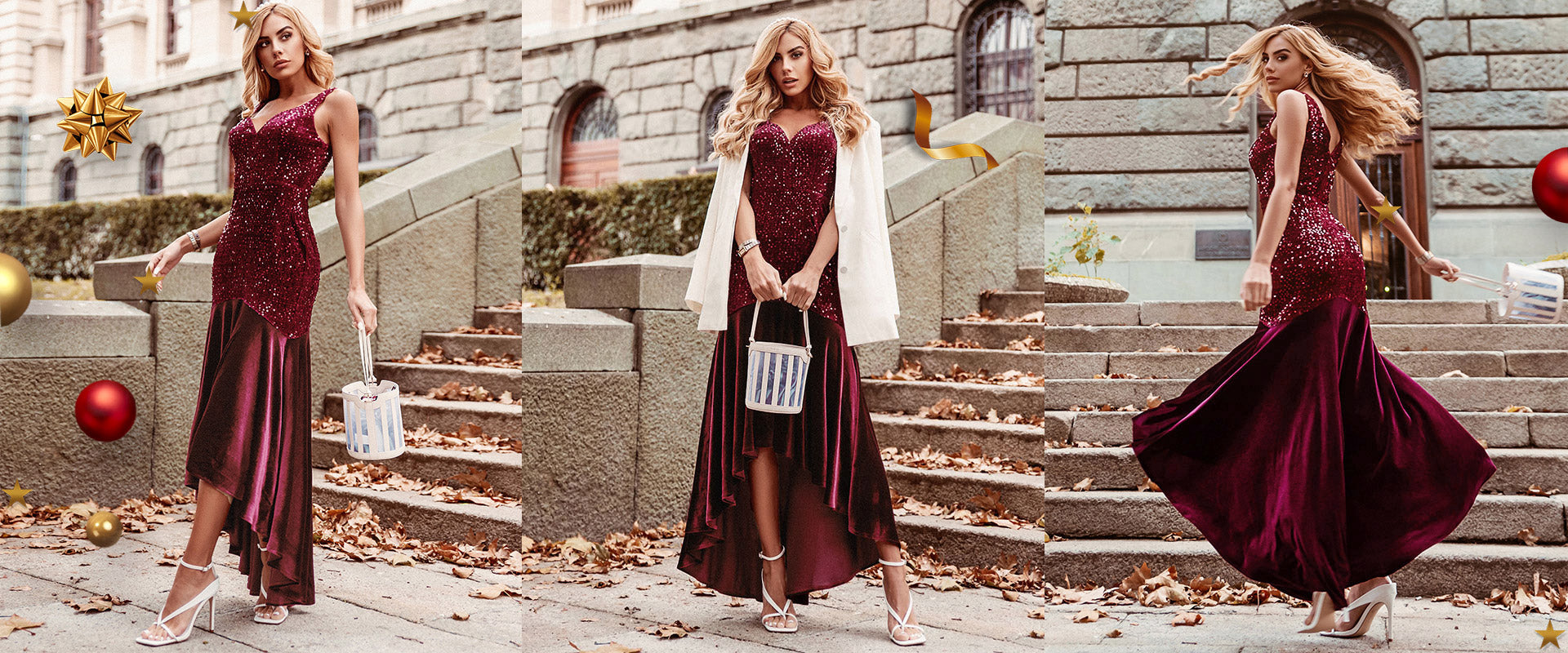 To add to the Christmas cheer, you could go in for the best bridesmaid dresses ever in red velvet fabric for your best pals. Since velvet is a thick fabric, it is perfect for the winters so that your tribe will be warm as well as stylish. As they say, nothing screams festive more than shimmer, so just add sequin to the red dress, and there you have it, an ideal Christmas wedding bridesmaids dress that is incredible yet dazzling.
Warm Lighting to Set the Mood Right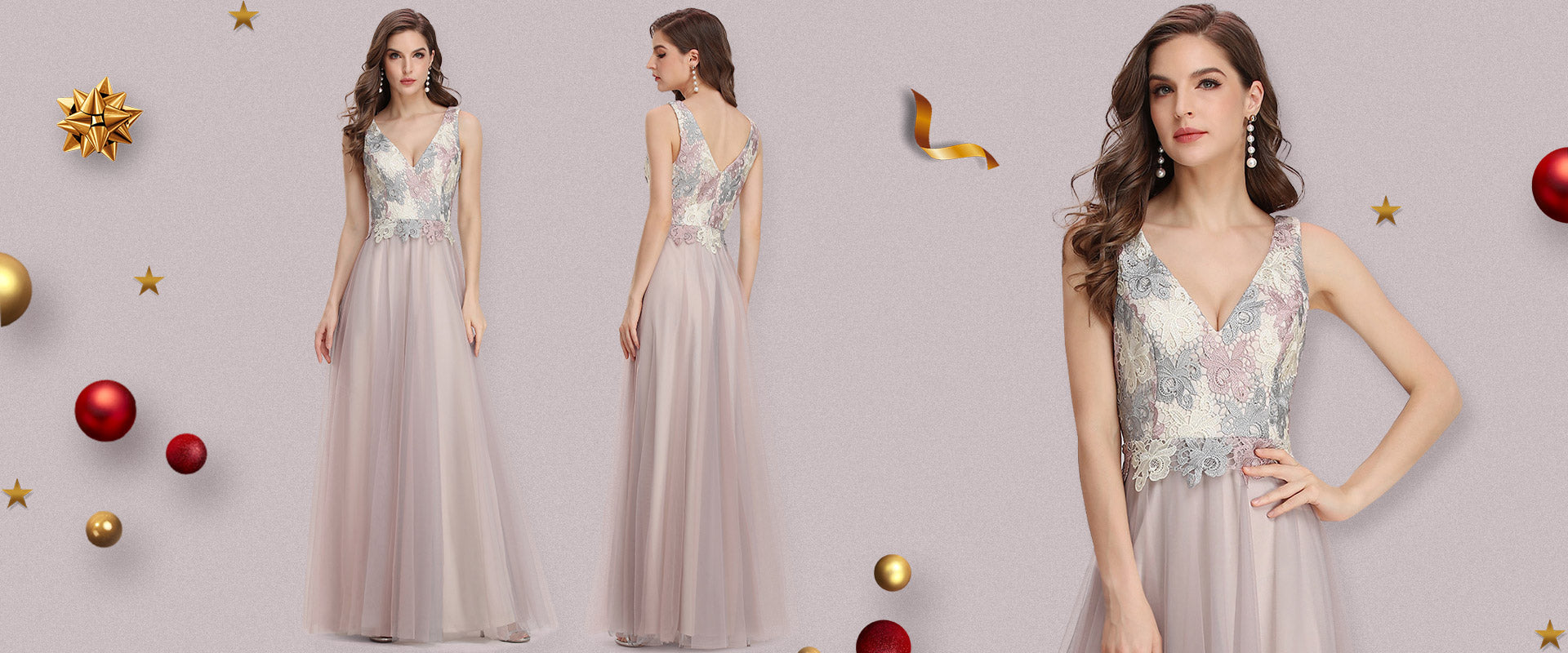 Extravagant lighting is an integral part of a wedding, and when it is the Christmas season, you need to just make it more exciting. You could adorn your entire venue in fairy lights or string lights to create a cozy and warm setting with the right lighting. Nowadays, light curtains are also creating a stir in the decoration front. You could even arrange for an intimate candlelit gathering, which is always a treat. Christmas print bridesmaid dresses would only be like a cherry on the cake!
Dramatically Transform Your Space with the Christmas Ornament Chandelier
Create an exquisite centerpiece on the ceiling to dramatically transform your venue. This will not only make the space bright and feel festive but will also reflect your personality with your attention to detail. You could decorate your chandelier with pinecones, ribbons along with other Christmas inspired ornaments. Turn regular light fixtures into conversation sparking statement pieces.
The Christmas Inspired Wedding Menu
Hot drinks and cocktails are going to be a major crowd puller at your wedding, so be sure to organize a well-stocked bar. Bring in some panache to your wedding by selecting a signature drink. A wine station, along with a Bailey's hot chocolate counter, will be loved by your guests. You could even have hot soups, tea, coffee for the guests who do not prefer alcoholic. With a piping hot deserts counter, be sure to have your guests huddle up there, not only for the deliciousness but also for the warmth of the aroma. You could also have a typical Christmas dish like hot chocolate and churros.
Combining the excitement of the holiday spirit with the most special day of your life only magnifies the fun and frolic. This magical month of December awaits you as you load up your sleigh with festive wedding ideas to create the most memorable time of your life!